Wherein our intrepid talk radio show host interviews Mayor Oleg Svendberg in International Falls, Minnesota.
ANNOUNCER
Live from under a rock in your backyard, it's The Jerry Duncan Show.
JERRY DUNCAN
Good morning listeners nationwide. Is it a good morning? We'll soon find out. Today I'm broadcasting from International Falls, Minnesota. My guest is Mayor Oleg Svendberg.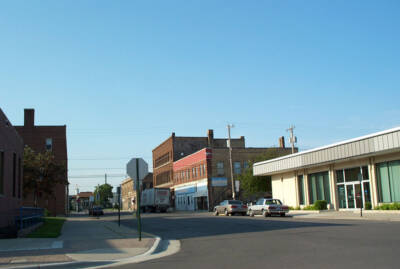 MAGGIE DUNCAN
And your mother.
JERRY DUNCAN
I'm an orphan. You died.
MAGGIE
I forgot.
OLEG SVENDBERG
(thick Minnesota accent) Oh ya. I see dead people. You betcha.
JERRY
Tell me. Why would anyone live in International Falls? The average winter temperature is 28 degrees.
OLEG
Shucks, I'm not worried. There's a rumor that summer may last for a weekend next year. I'll be bringin out the ole swim trunks, Duncan.
JERRY
It's a strange place. I understand you ban rectal thermometers.
OLEG
Yep. Causes brain damage. Scientologists say it's a result of eatin too much moose dung.
JERRY
Is that good?
OLEG
(laughs) Depends. Last week a moose walked into the Polar Bear Bar. He asked the manager if a stool was taken.
JERRY
You won't be laughing when I crack your head. Wait a second, it's already cracked.
OLEG
You betcha. But we have a good education system. Everybody in town makes use of their high school diploma.
MAGGIE
How?
OLEG
They're on car windshields in handicap parkin.
MAGGIE
My head is ready to explode. Is there a good fishing spot you recommend? We brought our gear.
OLEG
You mind if I go with? I'm fallin for you hook, line and sinker, Maggie Duncan.
MAGGIE
(giggles)I'm flattered. I might even be able to get past your intelligence. Sure, why not?
OLEG
It's called Sink de Mayo.
MAGGIE
Isn't that a Mexican name?
OLEG
Yep. This fella Jose Mayo came through town and drowned prit' near 5 years ago. It's a way of us folks payin our respects.
JERRY
Hey, Oleg.
OLEG
Ya?
JERRY
How do you get a man in International Falls to do sit-ups?
OLEG
Beats me.
JERRY
Put a remote control between his toes.
OLEG
Good idea, Duncan. I'll bring that up at the next city council meetin. Geez, you're smart.
JERRY
Before we go. I need to find Rocky and Bullwinkle.
OLEG
Oh, them two died years ago. I named my pet rock after Rocky. Not because it's a rock, but because it has difficulty speakin.
JERRY
Mayor Oleg Svendberg and my mother Maggie Duncan.
MAGGIE
Thank you for calling me mother, Jerry. You're my favorite child.
JERRY
Your only child. Now get me a beer so I can forget.
JERRY
See you tomorrow everyone.
The Jerry Duncan Show
(c) Dean B. Kaner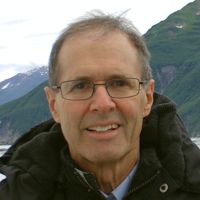 Latest posts by Dean Kaner
(see all)