Wherein our intrepid talk radio show host interviews trash collector Benji Johnson, or as he prefers to call it, "a sanitation engineer with a degree in garbology."
ANNOUNCER
Live from under a rock in your backyard, it's The Jerry Duncan Show.
JERRY DUNCAN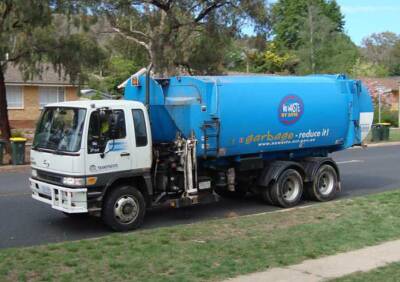 Good morning listeners nationwide. Is it a good morning? Yes, it is. Today on the show my guest is Benji Johnson from Duluth, Minnesota. He is a trash collector, or as he calls it, "a sanitation engineer with a degree in garbology."
JERRY
Welcome to the show.
BENJI JOHNSON
Oh ya, for sure. Somebody told me your show is garbage. As we say in my business "No Trash Left Behind."
JERRY
I'll pretend I didn't hear that, numb nuts. What is garbology anyway?
BENJI
It's the study of trash and trash cans. Prit near genius idea.
JERRY
There's a degree for that crap?
BENJI
Yep. Received my BS from Trump University.
JERRY
I'll stop right there. More bullshit than I can handle.
BENJI
102 tons of garbage per person in a lifetime, Duncan.
JERRY
C'mon. Really?
BENJI
I bet you didn't know that trash originally referred to chicken giblets. It was fed to pigs and other livestock.
JERRY
You just reminded me. Did you hear about the trash bins who got dressed up?
BENJI
Now you're pulling my chain.
JERRY
No. They heard they were being taken out.
BENJI
Sounds right.
JERRY
I understand when you fellas collect trash from the street, they are sorted in different color bins.
BENJI
True. There's a blue bin for recyclable trash like paper, a green bin for solid trash like foods, and a bin for white trash like Congresswoman Lauren Boebert and Senator Tommy Tuberville.
JERRY
So why are you living in Duluth?
BENJI
I'll tell you why. When my wife and I was on our honeymoon, we drove to Minneapolis. I put my hand on her thigh and she said, "We're married now so you can go farder if you want." So I drove 158 miles north to Duluth.
JERRY
Benji Johnson everyone. See you tomorrow.
The Jerry Duncan Show
(c) Dean B. Kaner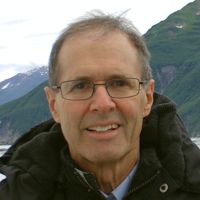 Latest posts by Dean Kaner
(see all)