NBC Sports chairman Mark Lazarus defended his decision to broadcast the Olympics to the U.S. on tape delay. He said it was a profit-driven decision for the company and shareholders. Beyond that he would only reveal that Bruce Jenner just won the decathlon.
The Olympics expelled four badminton teams for throwing games Wednesday. Losing put them in easier brackets, but it doesn't always work. We once threw a war to North Vietnam in order to draw an easier opponent in the upcoming round and then we drew Afghanistan.
London Olympics officials permitted Saudi female athletes to compete while wearing head scarves. The decision sacrificed TV ratings. People would have tuned in to watch beautiful Saudi girls being lashed by the Saudi religious police, even if it was on tape delay.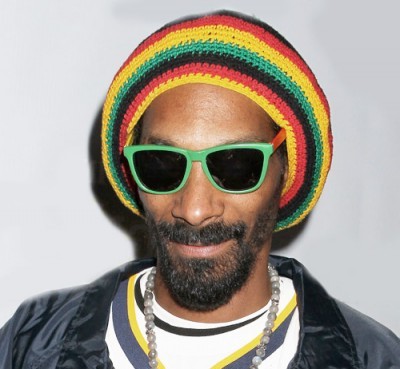 Snoop Dogg announced he is changing his name to Snoop Lion and cleaning up his act after a trip to Jamaica. He said Bob Marley's ghost told him to write clean rap songs for mainstream America. And in a related story, Ice-T just changed his name to Arnold Palmer.
The Mars Curiosityrover landed on Mars Monday and will begin exploring the surface for signs of life. The rover is equipped with a pick and a drill bit and a laser beam cannon. They're the same tools Dick Cheney used to explore the planet of Iraq.
France began paying fishermen a bounty for each bull shark they kill off the island of Reunion in the Indian Ocean. The sharks have spent all summer feasting on French citizens. They are filled with wine, and they have soft skin from never working or fighting.
Chick-fil-A had millions of customers Wednesday in support of its CEO's opposition to gay marriage. The crowds were described as wealthy-looking and white and festive. Many of the Episcopalians hadn't seen each other since the church approved gay marriage.
The Gallup Poll says Denmark, Finland and Norway are the three happiest countries on earth with Sweden and Iceland next. There's something about the climate that makes people happy. The last thing Americans need is a new excuse to open the refrigerator door.
Arnold Schwarzenegger donated twenty million dollars Thursday to set up a think tank at USC. His goal is to bring the hope of happiness to college kids. There's always the chance that the economy will come back in twenty years and they can afford maids, too.
NASA head Charles Bolden nixed the idea of a U.S. manned mission to Mars, adding that the U.S. can't always be the leader. We're surrendering to China one agency at a time. The Treasury Department went first and NASA is rushing to be next, just ahead of the Pentagon.
Mayor Mike Bloomberg came under fire Thursday for pushing breast feeding in New York baby wards. He's waged war on candy, fatty foods, cigarettes, colas and baby formula. Whenever he campaigns with Barack Obama they're billed as the Nanny and the Professor.
Nevada U.S. Senator Harry Reid demanded Mitt Romney produce past tax returns on Thursday. He told the Senate Mitt didn't pay taxes for ten years. With all the publicity about the Chicago gang shootings you don't hear much about Mormon-on-Mormon violence.
House Republicans voted to extend the tax cuts to all, over Democrats who just want to tax the rich. Neither plan will get by the Senate. NFL coaches order their offensive linemen to read the Congressional Record every morning to improve their blocking skills.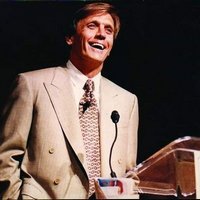 Latest posts by Argus Hamilton
(see all)