Journal entry: August 26, 1987 (age 18)
The drive from Binghamton to SUNY Oswego is only about 2 ½ hours, but the distance seemed massive as I waved goodbye to my parents this afternoon.  It's my first day of college, and the first time I've lived anywhere other than my parents' house.
The Oswego campus is spacious and green, and my small dorm is about 50 feet from Lake Ontario.  I know from visits last year that sunsets on the lake are breathtaking, and I've heard that Oswego's sunsets are ranked number two in the world, behind some place in Japan.  How one would rank sunsets is beyond me.  In fact, I've heard that the question "How do you rank sunsets?" is ranked number six in the world for rhetorical questions about atmospheric events.
My new home is 312 Scales Hall.  Jerry Seinfeld lived on the same floor of this dorm in the early 1970s.  As an aspiring comedian, I figure that bodes well, or at least better than following in the footsteps of Andrew "Dice" Clay.  I'm one of the unlucky freshmen who is "tripled," which means that I am sharing a small dorm room with two other people.  Luckily, I arrived first, so I laid claim to the single bed, leaving my roommates, Danny Walker and Ralph Connor, to battle it out over the top and bottom bunk beds.  From what I know about the amount of drinking that takes place in college, I am glad to not be in a bunk bed underneath someone named "Ralph."
After some unpacking, I set off on a walk through the center of campus.  For orientation on the first day of college, there were special activities taking place on "the Quad" between Penfield Library and the Hewitt Student Union.  Most of these activities required an admission fee, so the middle of the Quad was bisected by a large, temporary fence to prevent freeloaders.  (Train-jumping hobos often seek out freshman icebreakers for the free fajitas.)
Walking along the fence, I was happy to see a familiar face on the other side.  I figured familiar faces are going to be few and far between for a while, so it was great to see Annie.  "Annie" is Ann O'Rourke, a friend and classmate of mine since the first grade.  She laughed as I told her that by continuing that streak into our college years, we were also filling Oswego's admissions quota for skinny, Irish Catholic redheads.
As I talked with Ann, I felt my first pang of homesickness.  All my other friends and family were now hours away.  The whole idea of going away to school had been an exciting prospect, but now it just felt too huge and scary.  It was awkward talking to Ann through a fence, and it got more awkward when she started to cry.  I felt pretty helpless, standing just a foot away from my good friend but being unable to even give her a hug.  All I could do was shuffle my feet and mumble something like, "Yeah, it sucks for me, too."  As we parted and headed back to our separate dorms, I consoled myself with the thought that most fences are temporary.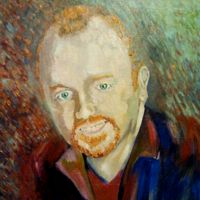 Latest posts by Tim Mollen
(see all)