Berserk Alert! Cartoon Gallery
Click on any "Berserk Alert!" thumbnail to enlarge, then you may page through cartoons, or click on image to return to gallery.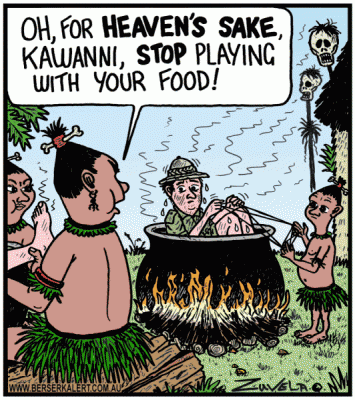 The following two tabs change content below.

Tony Zuvela was born way back in the crazy, far out, groovy sixties; '62 in fact… He currently lives with the four people inside his head, somewhere in Australia. His Hobbies are Arthritis and Medication. In 2004 he decided to give cartooning a full-time red-hot go (the silly fool!), and he's never looked back; partly due to the arthritis in his neck. His work has been sold, bought, used and licensed around the world. This has kept him very happy and from going sane.

Latest posts by Tony Zuvela (see all)