Journal entry: October 31, 1978 (age 9), Halloween

Now that I'm nine-and-a-half, I'm ready for a real Halloween costume.  Back when I was just a kid, Mom used to buy complete, store-bought costumes for my older brother, Dan, and me.  They consisted of a plastic mask with a rubber band to go around your head, and a body suit made out of the same kind of plastic that they use for wipe-and-wash tablecloths.  My favorite outfit was Scooby-Doo, and Dan's was Batman.  We liked them so much, we wore them on special occasions during other parts of the year, like the night when they show The Wizard of Oz on TV.
But this year, a more in-depth costume (something wicked cool) was called for.  Tonight, our parents let Dan and I host our own Halloween party in our basement.  There were fourth- and fifth-grade girls there, so I decided to go with the dark and dangerous look of Dracula.  Mom created a great costume for me, and she was almost as excited as I was about putting it together.  She sewed me a black fabric cape, and helped me put on white, black and red makeup.  The only problem with the costume was the black wig.  It didn't have the widow's peak that Dracula is totally supposed to have.  Mom painted one on my forehead with black lipstick, but my red hair kept peeking out between the widow's peak and the wig.  It made me look like I got a bad dye-job at a Transylvanian hair salon.
For Dan, Mom made a felt clown mask from a sewing kit.  To round out the costume, she bought a hard plastic shell that fit over his chest and stomach like a piece of armor.  It was painted to look like a clown's fat, checker-vested torso.  I thought Dan's buddy, Mike Millham, looked a lot cooler.  He was dressed like a '50s greaser, and it doesn't get much cooler than dressing like the Fonz.  The girls had some great Halloween costumes, too, like Julie Hickok's old lady and Sharon Sullivan's bushy-eyebrowed witch.  My classmate, Ann O'Rourke – a little red-haired girl – came dressed as Raggedy Ann, a little red-haired girl.   I found this puzzling.
Judging by his big-top get-up, I figured Dan didn't care what the girls thought of his costume.  But then again, he was the one who spread the rumor that the party would include a game of "spin the bottle."  This caused something of a stir at St. Thomas Aquinas Elementary, and resulted in one of the girls in Dan's class being banned from going to a "kissing party."  To prevent a bandwagon effect within the PTA, Dan wrote up and submitted a petition to the girl's parents, promising that the Halloween party would have no spinning bottles, no postal or medical role-playing, and no inter-gender, two-minute confinements in a closet.  The girl's parents finally relented.
Despite the restrictions, I still managed to have a good time.  A fourth-grade good time, that is.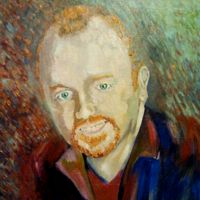 Latest posts by Tim Mollen
(see all)