Journal entry:  July 3, 1986 (age 17) — Youth Leadership Conference
I've spent the past five days on the SUNY Oneonta campus, attending the Rotary Youth Leadership Conference.  The hundred or so attendees are high school juniors from New York's Southern Tier.  The Binghamton Rotary Club selected me and two of my classmates to represent Seton Catholic Central High School.  Happily, the other two kids are good friends of mine:  John Ducey and Sue Woycechowsky (otherwise known as the crime-fighting duo, "Duce and Wojo").  I like to think that I was selected to represent all borderline albinos with psychological issues stemming from repeated viewings of Circus of the Stars.
When I was first informed that I had been "selected" by a group of "Rotarians" to attend an out-of-town "seminar," I felt a bit like an alien abductee.  But, setting ironic quotation marks aside, I was proud to have been chosen by a group of community leaders who value service.  Interviewing me on behalf of Rotary's selection committee, local attorney Scott Bowen was gracious in listening to my somewhat offbeat worldview.  I think I may have stated my support for Muppet rights.
All week, we leaders have followed instructions – in seminars, classes, and small group projects.  We've also filled out questionnaires that quantify our personality attributes.  This allowed me to learn that I rate a 58/80 on the Supervisory Style Effectiveness Graph.  This score would have been higher, if not for what I feel was an unfair weighting of my Developing Style Matrix.  I need to remember to footnote this statistic when I fill out my application for a stock boy job at Fay's Drugs.
I believe my leadership scores this week put me somewhere between Spiro Agnew when he was Governor of Maryland (on the rise, but flirting with hubris) and Captain Merrill Stubing in season eight of The Love Boat (still effective, but diminished in stature by his ill-conceived hiring of "Ace" Evans as the ship's photographer).  Both Duce and Wojo scored higher, as did my new friends from Maine-Endwell High School, Paul Gould and Casey Gallagher.  Duce's scores aligned him with Winston Churchill (good) just after his engineering of the disastrous Gallipoli landings during World War I (bad).  Wojo and Casey both hovered somewhere near the Indira-Ghandi-as-a-toddler mark.  Paul led us all; his score equaling that of Napoleon on the day he picked out his hat.
All leaders like to congratulate themselves, so we closed the youth leadership conference tonight with an awards ceremony and formal dinner.  After dinner, Duce and I performed in a series of skits poking fun at the week's activities.  We focused on the kitchen staff's over-reliance on potatoes, and Duce's spot-on impression of the conference director attempting to quit smoking.  We weren't exactly showing off new leadership skills, but the other kids seemed to enjoy it.
Now that the days in seclusion are over, I'm grateful for the experience.  And Fay's Drugs better get ready for a bold new vision of what a fully realized stockroom looks like!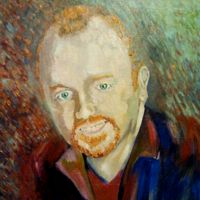 Latest posts by Tim Mollen
(see all)