If it is what it is, why is it not what it seems?
A New Jersey woman has brought charges against a local yoga instructor for misleading her into believing a simple saying could solve most of her life problems. In her complaint, Marilyn Johnson, a hairdresser from Hoboken, claims that Karma, aka Karen Smith, a yoga instructor, had repeatedly told her "it is what it is" whenever she would ask Karma about her various problems, whether at work or at home.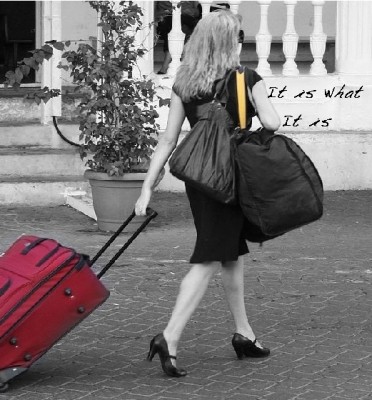 Johnson says this phrase led her (Johnson) to make decisions she normally would not make such as leaving her husband and having an affair with a younger man, leaving restaurants without paying, and taking other immoral or sometimes illegal actions. She believes this led to a breakdown of her moral code and an erosion of her conscience.
"At first, the concept of 'it is what it is' was extremely liberating to me," said Johnson outside the courtroom after filing her complaint.
"When my husband would complain to me that we were out of his favorite cereal, I would come back with 'it is what it is' and he would just get up and go to work without breakfast. But as I felt more and more comfortable with the power wielded by those words, I began to use them to allow me to break rules such as the decision to have an affair," said Johnson.
Johnson claims that when her husband found out about the affair, she told him "it is what it is."
"That is when he left me," said Johnson. "I hadn't realized until then that it really wasn't what it was, even though I had been led to believe so by Karma."
When Johnson lost her job for changing a blonde to a brunette by mistake and then offering up the wise saying 'it is what it is' to the customer's complaints of negligence, that is when the hairdresser 'got a clue' that the ancient phrase attributed to Rumi, a 13th Century Sufi writer may not be the best way to address problems in her life.
"It definitely is not what it is," said Johnson as she got in her car to leave the courthouse.
When contacted to comment on the suit, Karma simply replied "Que sera sera."
Latest posts by P. Beckert
(see all)