NRA says reputation harmed by "vermin" at the National Rifle Association
The National Rat Association, an organization created and run by the rat population of the United States of America, is doing a big publicity campaign to disassociate itself from the notorious National Rifle Association, who share the same acronym as them — the NRA.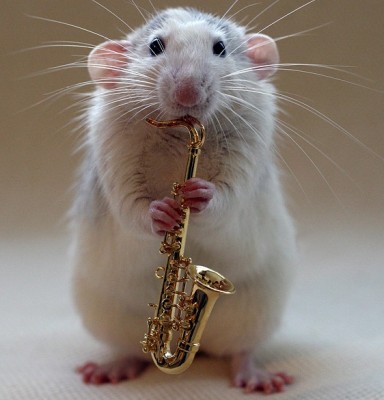 "I am tired of getting this negative image of being a fascist, heartless, greed inspired organization that dirty deals the American society it breeds in, creeps into every dark corner possible, has an insatiable appetite for money and uses its numbers to intimidate ordinary citizens in order to satiate their lusts for power and control," stated King Rat, the President of the National Rat Association.
"People are constantly mistaking us for them. We are always getting angry phone calls from people saying we undermine the government and that we are child murderers and emails saying that if we are so misanthropic and paranoid that we should just use our guns on ourselves and save the rest of society the hassle. I mean, we are dirty, mean, and sneaky little buggers, but we sure are nowhere near as slimy as them!"
The National Rat Association was formed to protect the rights of rats and to enhance their status in American society. They are trying to improve the image of rats in this country, a truly uphill climb if there ever was one, if it is possible to improve the image of a creature that since caveman times has been seen as the lowest, vilest form of mammal that has existed. That is, until the National Rifle Association decided to hijack the politics of the United States. The National Rifle Association has made incredible progress in taking over that status, especially since their responses to gun control after the Sandy Hook Elementary shootings.
"Now when we get calls, we just send them over to the Rifle Association directly," said Rat Association secretary Naomi Cheeseater, a sleek, well curved black Norwegian Rat with luxuriously sexy black fur and a cute wiggle to her snout. Due to her promiscuous nature, she is responsible for the latest overpopulation of siblings on the east side of the Bronx. "We just can't be associated with that other NRA," she said. "They are so…so… so CREEPY!"
The NRA has vowed revenge against the rats for what they see as an insult to their macho honor. "We will eradicate every rat on this planet if we have to!" shrieked Wayne LaPierre, NRA shill and chief redneck. "It has never been done before in the history of humanity, but we have more firepower now."
King Rat laughed this off, saying, "They tried this before. They attacked us with their weapon of choice, the assault rifle, and wiped out twice as many of their own people as us. They should think more wisely. We have a unique ability to run up their pant legs and bite off their manhoods. Then they really will need their pathetic phallic-symbol guns."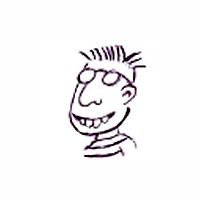 Latest posts by Roger Freed
(see all)