Kim Jong Un singing the Supreme Leader Blues
Supreme Leader Kim Jong Un has been reportedly devastated by the apparent infidelity of his government issued wife. The birth of their child would normally be a happy occasion, but when it was discovered that the infant was of African ancestry, things took an ugly turn.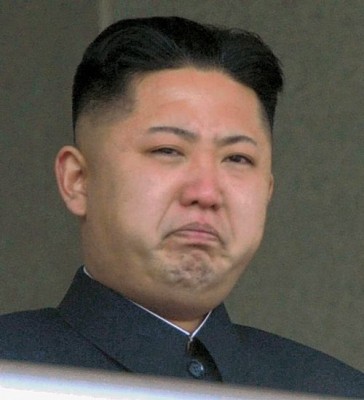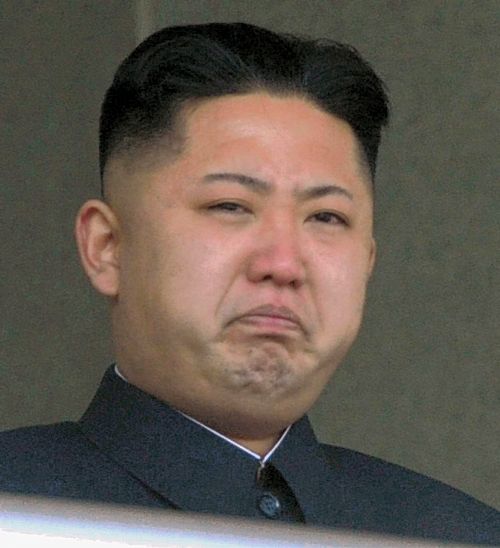 The doctor charged with delivering the baby was the first to notice that things might be amiss. His hasty departure from the delivery room started a chain of events that will eventually become rumors that his fellow country men will never openly discuss.
Nurses who were in attendance made a valiant effort to switch the just delivered infant with one that would be more acceptable to their leader, but were unfortunately unable to pull off the scam without detection. The supreme leader, known for his sharp attention to detail, quickly detected that the child was not his.
We are unable to get statements from any of those immediately involved in the happy event due to what is being described as their group vacation plans.
There is also growing speculation as to the where the formerly loving wife of Kim Jung Un is at the present time. Some have surmised that she too found that travel following child birth offered the best recovery possible. Although there are no official statements regarding her movements, there are also many who have suggested that we just let it go.
The beloved leader is believed to be holed up in the nation's only one star hotel contemplating where his arranged marriage went wrong. Although he fully understands that he could not be at fault, he is seeking closure in the pro-western activity of heavy drinking and abuse of subordinates.
An official close to the leader was willing to give us an off the record statement as long as we withheld his identify for fear of reprisal. "This could not have come at a worse time, just days before the start of war with the Chinese, and now we have to deal with this too," stated Win Xeng, "Working overtime to get our nukes ready is draining enough!"
The following two tabs change content below.

Mike Kelly
A writer, hack if you wish to have the true definition, who enjoys putting the weird thoughts that run through my mind to words. I mostly enjoy writing about things political, but for variety will occasionally post something else.

Latest posts by Mike Kelly (see all)