This time Jack Nicholson wasn't actually playing a curmudgeon
NEPTUNE CITY, NJ — Silver screen legend Jack Nicholson, best known for his performances in movies such as The Shining, Batman, and One Flew Over the Cuckoo's Nest, was visiting his hometown in New Jersey when he got into a "misunderstanding" with a normal person named Hank (who reportedly makes 4,000 dollars a month and drives a Prius) at the intersection of Main St. and 6th.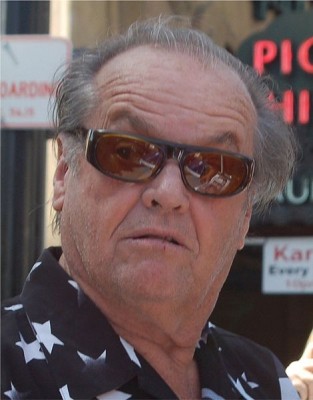 According to eye-witnesses, the "misunderstanding" arose when Hank had the audacity to put on his blinker and slow to make a right turn just before Mr. Nicholson, who was driving behind him, attempted to make that same turn first.  And then, to add insult to injury, Hank shamelessly screamed back at Jack Nicholson, mistaking him for an ordinary irate nutjob, as he jumped onto the hood of Hank's car and began to smash it with a 5-iron.
A few minutes later, a local gave Hank the surprise of his mediocre life when he yelled, "Hey Hank!  Isn't that mean old coot really Jack Nicholson—the movie star?!"
After realizing that the man wielding the golf club was in fact Mr. Jack Nicholson and that he had lost windows and teeth at the hands of an A-lister, he quickly spurted excessive thanks to the artistic icon both for the newly added character to his car as well as the cheap dental work on teeth that would've needed pulling 30 years from now anyway.
Following the incident, Mr. Nicholson kindly offered Hank a few choice expressions, and was then thoughtful enough to leave him in the capable hands of the Neptune City PD.

Latest posts by Jeff Boldt
(see all)