New viable career path forged by "Cute Cat Video" posters
Forbes new Power List of top college majors for 2013 features a new, though unsurprising, field of study: Taking videos and pictures of the cutest cats you can find and then posting them online in excess. This new category of cute cat videos and pictures, referred to as the "Feline Arts" in professional circles, took the web by storm in the late nineties and currently rates as the number one viewed/liked/hashtagged/forwarded genre online.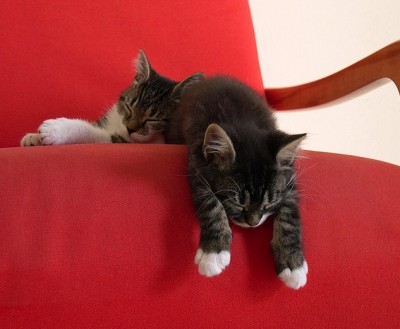 We had the opportunity to speak to John Havafurmouth, a student at St. Catherine's University in Minnesota, just to get his insight and perspective in this growing field.
"I think I can answer your question best by–well, you know what they say–sometimes the longest way around is the shortest way home.  Anyway, I was talking to my cat, Falafel, the other day and between licking himself he told me, you know what he told me?  It was the darndest.  He said to me, 'John, I like you–more tuna, yeah, no a little more, that's good–I like you John, I do, but I gotta tell you something.  When we take over and annihilate most of you, don't take it personally.  You see, the thing is, and you may have guessed it already, we don't need you.  You may pet me now.  Okay, that's enough.'
I'm so glad Falafel let me post that online.  Though everyone will miss out on the dialogue because Falafel has decided to speak into my thoughts, most people only care about the funny or cute parts.  Amateurs."
According to another popular Forbes list, twenty of the world's newest billionaires are "cat moguls" who basically amassed their fortunes all because they had a photogenic furball and post cute cat videos of them.

Latest posts by Jeff Boldt
(see all)