Journal entry: May 4, 1981 (age 12): Birthday
Monday is the worst day of the week to have a birthday.  You have to go to school, and everybody is in a bad mood.  But today got better as it went on.  When I got home from St. Patrick's Middle School, Mom was busy making my birthday cake.  She always makes my favorite, which is a two-layer, Duncan Hines yellow cake with chocolate frosting.  She also made my favorite dinner, which is her special recipe for spaghetti with meat sauce.  The special recipe is actually just ground beef and some McCormick's spices added to Ragu, but I'm a boy of simple tastes.
The gathering for dinner was small – just my parents, my brother, Dan, and me.  My oldest brother, Jerry, and his wife, Beth, came over yesterday with a card and gift.  My three other brothers, Jim, John, and Bob, all live in Wildwood, New Jersey.  They are all in their 20s, and they live together in an apartment that looks like it shares an interior designer with Sanford & Son.  Probably the best thing that happened today was getting a birthday package from Bob.  He's never really paid attention to my birthday, so it was a shock to see a big manila envelope from him addressed to me.
All three of the New Jersey Mollens work at the same Wendy's restaurant in Wildwood.  That particular franchise is owned by retired football star Franco Harris.  Harris sometimes brings other pro football players into the restaurant, and Bob managed to get a few autographed photos recently.  Apparently, Bob is not a fan of Ron Jaworski, because he sent me an 8-by-10 glossy photo of him, signed "To Bob" and covered with punctures from being pinned to a dartboard.  The package also included two photos signed "To Tim" by Jaworski and Dennis "Bigfoot" Harrison.  I had no idea who these guys were.  At dinner, Dan told me they both play for the Philadelphia Eagles.
"Oh," I said.
Dan asked, "Do you even know who Franco Harris is?  He made one of the greatest plays in football history – 'The Immaculate Reception.'"  I like to play up my ignorance of sports, so I replied that I didn't see what the dinner after the Virgin Mary's wedding had to do with football.  As usual, no one at the dinner table laughed.  I've been in a joke vacuum there for about three years.
After dinner, I re-read the funny letter that Bob sent with the photos.  It made me feel great that he remembered my birthday and took the time to write to me.  He knows very well that I'm not into football, but I was touched by his effort to reach out to me as "one of the guys."  I decided that I would sit down and watch a game on TV with Bob sometime – maybe this Thanksgiving.  If Bob's favorite team is playing, at least I can enjoy watching the Dallas Cowboys Cheerleaders.
Maybe he can get me some of their autographs for Christmas.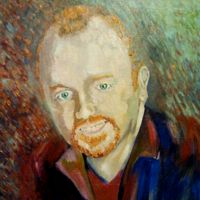 Latest posts by Tim Mollen
(see all)