Journal entry: May 30, 1987 (age 18): Car Wash
As my senior year at Seton Catholic Central High School comes to a close, the milestone events are starting to fly by.  The Class of 1987's senior prom, senior trip to the Magic Valley amusement park, and graduation are all packed into the next few weeks.  But today, we focused on a more mundane event:  the senior class car wash.
As dictated by tradition, a group of us gathered in the school parking lot to polish fenders and raise money.  It was a beautiful Saturday, with the kind of blue skies and pleasant temperatures that usually make May the best month of the year.  Business started off slow, until we sent out teams of people to flag down drivers with handmade posters that read things like "No one cleans hubcaps like a teenaged Catholic!"
Our most successful marketers were my friends Jim Root and Kirstie Giannuzzi.  At the busy intersection of Beethoven Street and Seminary Avenue, they took a tag-team approach.  Kirstie is, in a word, beautiful.  Jim is, in a few words, known to stand near beautiful women.  Kirstie caught the eyes of passing motorists with a bright smile framed by tanned skin and one of the more forgivable "big hair" looks I've seen outside of a Bangles video.  Once a car pulled over to read their poster, Jim took over, hectoring the unsuspecting driver into patronizing our very temporary business.  His spiel was something along the lines of "I bet your ride would look really good, if it wasn't covered in filth – filth that could easily be removed by our nearby team of parochial professionals!"
Back at the lot, I didn't help much with the actual washing of cars.  I attended to the much more important matter of throwing huge, sudsy sponges at my classmates.  Trina Schwing took a particularly devastating soaker square in the middle of her back, resulting in exactly the kind of piercing shriek I had hoped for.  Christine Fauci was a wilier opponent.  She convincingly concluded the water wars by leading a cabal of like-minded girls in a simultaneous dumping of buckets of cold water over my head.
To dry out, I took a ride in my buddy Vinny Gallagher's red MG convertible.  Vinny rode shotgun, while my cousin Tommy Mollen drove.  I perched somewhat precariously on the rear hood, with my legs tucked into the back seat that isn't really a seat.  We tooled around the West Side, soaking up the rays, the breeze, and the Breakfast Club's "Right On Track" blaring on the car radio.
But, as the old saying goes, all good things must come to an end that involves the police.  As soon as we heard the siren, all three of us went into the polite, apologetic mode we had perfected at numerous, raided house parties.  "Yes, sir.  No, sir.  We were just going down the street, sir."  The officer went easy on us, and smiled as he looked at my still-drenched clothes and asked, "Did you guys go through a car wash?"  Sensing an opportunity, I shifted into business gear.  "No, but funny you should mention that.  Your squad car would look really good, but…"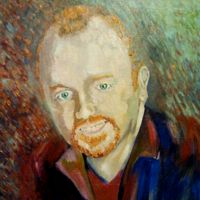 Latest posts by Tim Mollen
(see all)