Journal entry: June 30, 2006 (age 37)
Nothing brightens up a day like receiving an unexpected package.  This afternoon, as I turned the just-arrived Fed Ex shipment over and over in my hands, I thought of all the things it could be.  Perhaps a friend was sending me the first season of Lost on DVD as a belated birthday gift.  Or maybe my in-laws had decided that Amanda and I deserve his-and-her monogrammed iPod shammies.
Excitedly, I sat down at our kitchen table and opened the package with a steak knife.  As I cleared away the shipping peanuts, the first words I saw written on the contents were "5-Day Detox."  Below that and in a much larger, bolder font, was the word "BOWEL."  Further inspection led to a medicine bottle labeled "Intestinal Formula #1" and an even larger bottle labeled, creatively enough, "Intestinal Formula #2."  There was also a catalog, a book, and a motivational audio tape.
As I thought to myself, "It's going to take a lot more than an audio tape to motivate me to do this," I checked the address label again.  "To:  Timothy Mollen."  So this was indeed intended for me.  But who in the world would send me a kit to "cleanse, detoxify and regulate my colon?"  The very thought of someone thinking about my colon was unsettling.  With friends like that, who needs enemas?
Then I recalled a phone conversation I had a few months ago with Julia Dellapenta, a friend from my high school days.  Her married name is Julia Curiel, and she now lives in California.  We keep in touch with occasional e-mails or phone calls.  During that particular call, she described two things that had changed her life.  One was a Tony Robbins motivational seminar, and the other was an intestinal purge.  I asked if the two events were related, since Robbins' mantra of "Awaken the Giant Within" seemed apropos in either instance.  I don't recall her laughing.
Today, when I realized that this was a gift of sorts from Julia, I knew I had to call her again.  "Oh, hi Tim," she answered, "Did you get the package?"
"Yeah," I said.  "Um…thanks?"
She said that I had seemed interested in the concept when we last talked, and that she had already bought the kit for her husband, Ed, and some of their friends.  I voiced some surprise, to which she replied, "Oh yeah, I got them for my whole family for Christmas."
That image was too much for me.  Julia patiently listened as laughter strangled my attempts to further the conversation.  I kept thinking of the whole Dellapenta family gathered around a Christmas tree, and the horrified expressions on each of their faces as one after another opened this most unusual of gifts.  ("Oh, it's a…oh, my dear Lord!")  I asked if she had attached a card to each that read "Here:  you know what to do with it."  This time she laughed.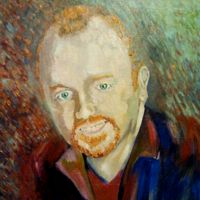 Latest posts by Tim Mollen
(see all)