The Humor Times presents comedian Will Durst in the exclusive Sacramento area premiere of his new show
You don't have to be a baby boomer to enjoy five-time Emmy nominee Will Durst's new one-man show, "BoomeRaging: From LSD to OMG." In fact, from the looks of the audiences Durst has been attracting in the long-running show this year in San Francisco, everyone loves to laugh at boomers, even young folk!
The show is drawing rave reviews in San Francisco, and will soon be coming to Sacramento, in an exclusive engagement presented by the Humor Times. The one-night-only event will happen Friday, August 23rd, at Sierra II Center's 24th Street Theatre, 2791 24th Street, Sacramento. The show starts at 7:00PM.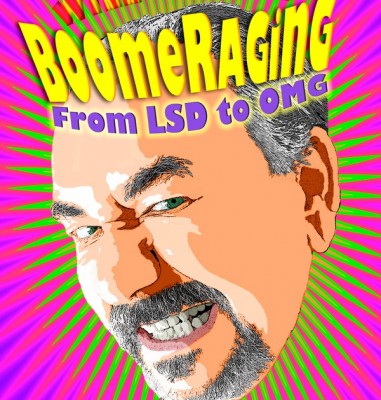 Complimentary drinks will be served at a hosted bar in the garden room and courtyard adjacent to the theater, for an hour before the show.
It's assigned seating, so get your tickets now to reserve a good spot! Tickets may be purchased securely online at humortimes.brownpapertickets.com or by phoning 800-838-3006.
Will Durst's "BoomeRaging: From LSD to OMG" is about the travails of what he calls being "chronologically gifted," or "what happens when acid flashbacks meet dementia."
Mr. Durst clearly enjoys performing his new show, calling it "liberating" — perhaps because he gets to climb out of his long-standing role as political comic, and just riff on his life — and by extension, a whole generation. Of course, politics was part of the Boomer experience, and Durst will always have at least a thing or two to say on that subject!
The ever-touring nationally-renowned comic noted that people often remember only the good things about the past, so doing a show about a whole generation is somewhat cathartic. "I'm still at the point where I'm aging but I don't feel like I'm aged," he says. "I can still see the humor about becoming older."
Of course, today's world is a very different one from the one boomers grew up in, and that alone presents a lot of material. "Everybody has the nostalgia for not being so frenetic as we are now. Today's pace is a bitch," he notes.
Boomers may be aging now, but they were young once, and reveled in it. "We did create the youth culture and demanded to be heard and then we were heard," Durst said. "We have that activism, and we still feel like we will not be muted."
Will Durst is a five-time Emmy nominee who still works hard, performing hundreds of shows a year and writing a nationally syndicated humor column, which has run in the Humor Times magazine for 20 years.
He is the sage of satire, the comic polemic, the learned lampooner — the potentate of political humor!
"I tell a lot of jokes — every line has a joke or word play or a call back," he says. "I spent 32 years in stand up, and I learned a lot of ways to tell a joke. And I'm able to do a joke every line and also propel the narrative."
Jean Schiffman of the San Francisco Examiner says Will Durst's "good-natured, acerbic monologue is so funny that about midway through … I found myself on the verge of uncontrollable, hysterical laughter."
Getting old can be depressing, but Durst's "BoomeRaging: From LSD to OMG" is a moral-booster for his audience. "I am not as old as my parents were when they were my age," he quips. "This is the oldest I've ever been … and I'm beginning to sense a pattern."
As Schiffman notes, "He promises to reveal the meaning of life at the end, and it is indeed a wonderfully uplifting finale. Grab your hearing aids and canes and see for yourself."
Tickets (which include complimentary drinks), are assigned seating, and are $20.00 (or $25.00 for preferred seating — first two rows) in advance, or $25/$30 at the door. They may be purchased securely online at Brown Paper Tickets or by phoning them at 800-838-3006.  Tickets can be held at will-call, or mailed to you first class at no additional charge. You also have the option of printing them at home (the bar code will be scanned at the event), or having them sent to your mobile phone.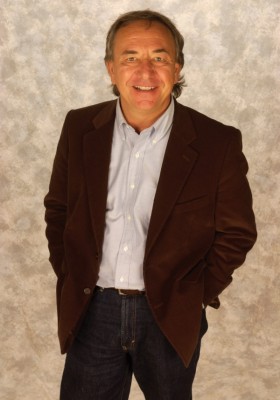 See you there!
"Will Durst's most satisfying show yet."  – SF Theater Blog
"Highly Recommended! Durst is at his sly, savvy best. A sharp one man show." – The New York Times
"A great political satirist! One of the funniest guys around!" – Fox News Radio
"One of the greatest commentators of all things political. He's one of the best." – Air America Radio
"He's perfected a verbal jitterbug of comedy, taking on politics, and war and rhetoric." – The New Yorker Magazine
"Will Durst is the natural successor to Mort Sahl." – The NY Post
"If you're tired of politics as usual, you'll love Will Durst." – WOR Radio
"If you or someone you love has gray hair, this show is for you." – Sacramento News & Review
Here's a trailer for "3 Still Standing," a new documentary movie about three comedians, including Will Durst, Johnny Steele and Larry Brown — talented artists that have only gotten better with time, striving to stay true to their art while the entertainment business is focused on television, movies and "stars":
Here's some vintage Will Durst, performing his trademark political stand-up comedy "for people who read, or know someone who does":
The 24th Street Theatre is located at 2791 24th Street, Sacramento:
Parking: The Center has two free parking lots: 1) Castro Way lot is open nights and weekends and 2) 4th Ave lot is open during Center building hours. Street parking is prohibited on the West side of 24th Street without a City parking permit designated for this area and is permissible for 2 hours on the East side of 24th Street. Please observe parking signs on the surrounding streets. The Sierra 2 Center will not be held responsible for parking tickets.
(Note: Originally, we announced that tickets were also going to be made available at The Beat in Sacramento, but sadly, that great Sacramento institution has closed its doors. Brown Paper Tickets is the only ticket handler now.)