Journal entry: September 6, 1984 (age 15) – Sophomore

I'm now officially sophomoric.  Today was the first day of 10th grade at Seton Catholic Central High School.  The day started with Mass and an assembly in the gym.  Each class occupies a quarter of the bleachers.  As sophomores, we're still seated in the back half of the gym, but it feels good to be looking across the vast gym floor at row upon row of terrified freshmen.  Now it's our turn to sell fake "elevator passes" and give directions to the school's non-existent pool.
I've been looking forward to this fall.  The "Freshman Welcome" dance is coming up, and my cousin, Tommy Mollen, has promised to teach me some breakdancing moves.  At last year's dances, he and our friend, Sam Pejo, attracted a crowd by doing the worm and the moonwalk to Michael Jackson's "Wanna Be Startin' Somethin'."  I can't keep up with them.  I'm great at popping it, but I suck at locking it.
There are very few things I hate more than football, but I like going to our school's varsity games.  We don't have our own field, but Binghamton Central High School lets us borrow theirs at North Field.  I don't even watch the game when I'm there.  I spend the entire time talking to people behind and above me in the bleachers.  I've found that most of the girls don't care about watching the game either, so I chat them up about classes, teachers, and the latest episode of Friday Night Videos.
I don't have a girlfriend, but I'm hoping that will change this year.  I'm supposed to get my braces off in the spring, and I've been working on my parents to let me try wearing contacts.  Mom bought most of my school clothes from the L.L. Bean catalog, which is OK, I guess.  But I've started spending some of my paper route money on cool rugby shirts and sweaters from the American Eagle store at the Oakdale Mall.
My class schedule is a bit daunting.  Math III is going to be exponentially worse than Math II, Spanish II promises to be muy malo, and Phys Ed has not yet been outlawed as cruel and unusual punishment.  On the bright side, I have my Theatre Arts teacher, Mrs. Goff, for English class this year.  She's a good teacher, and I'm hoping to impress her enough to get a part in the fall production of You Can't Take It With You.
In our class elections last spring, I moved up from freshman class vice-president to sophomore class president.  (I can hardly wait to see Walter Mondale follow the same path in November!)  There aren't a whole lot of responsibilities required of the sophomore class president.  I think I have to pour fruit punch at the junior prom, and that's about it.  If I'm incapacitated that weekend, it's good to know that our new class VP, Mark Murphy, will be there to make sure the liquid gets ladled.
I wish the TV show Square Pegs hadn't been canceled after its first season.  Then I'd have a totally better idea of what this year was going to be like.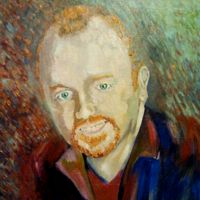 Latest posts by Tim Mollen
(see all)