Making fun of the headlines today, so you don't have to
The news doesn't need to be complicated and confusing; that's what any new release from Microsoft is for.  And, as in the case with anything from Microsoft, to keep the news from worrying our pretty little heads over, remember something new and equally indecipherable will come out soon.
Really all you need to do is follow one simple rule:  barely pay attention and jump to conclusions.  So, here are some headlines today and my first thoughts:
Jenner Goes Braless
Thankfully that was Kendall not Bruce.
A staggering number of Americans aren't aware Earth revolves around the Sun
Or, as Republicans call them 'our base.'
Miley Cyrus kicks off Bangerz Tour in Canada
Hey, Canada, take that for sending us the Biebs.
NFL prospect Michael Sam says he's gay
He did say he looks forward to playing in the NFL even if wearing shoulder pads looks so eighties.
It's the Chinese "Year of the Horse"
While in Washington DC it remains the year of the Horse's Ass.
Facebook turned 10
Meaning it is now too old for Woody Allen.
Hospital exposes 20 to fatal brain disease
See, that's what happens when all the TV's are set to FOX News.
50 years ago the Beatles appeared on the Ed Sullivan Show
Or, as Pete Best said back in Liverpool, "Where'd everybody go?"
Fox News objects to Obama calling climate change a fact
To be fair, FOX News objects to Obama being President called a fact.
Sinkhole opens up at National Corvette Museum, swallows cars
Bringing new meaning to the term, "Gas Guzzle."
479,549 customers without power in Southeast; 3,339 flights canceled; cars clog icy roads
Chris Christie swears he has an alibi.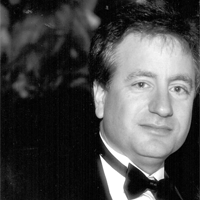 Latest posts by Paul Lander
(see all)