Making fun of the headlines today, so you don't have to
The news doesn't need to be complicated and confusing; that's what any new release from Microsoft is for. And, as in the case with anything from Microsoft, to keep the news from worrying our pretty little heads over, remember something new and equally indecipherable will come out soon.
Really all you need to do is follow one simple rule: barely pay attention and jump to conclusions. So, here are some headlines today and my first thoughts:
Charlie Sheen engaged to porn star
I can't be the only one thinking she can do a lot better.
California cracks down on computer boot camps
Only to have to deal with them coming back as computer re-boot camps.
You'll never run out of money in retirement if you do this
Jeopardy Question is: What is die young, Alex?
Trace Adkins in cruise ship brawl with impersonator
And, my therapist thinks I spend too much time beating myself up. Ha!
Venezuela expands Internet censorship as protests sweep nation
Why? If you're watching funny vids of cats, you don't have time to riot.
The Moon is 100 million years younger than thought
So, I guess it doesn't look so good for its age after all.
Small trout devours nearly 20 shrews
No word if shrews' husbands said thank you or not.
Bethany Frankel's talk show canceled
I'm shocked… Bethany Frankel had a talk show?
Only 1.1% of Fox viewers are African American
Herman Cain has a larger family than I thought.
Israeli demand sparks 'Jewish state' debate
In fairness, it is hard to choice between NY, NJ and Florida.
A stunning view of Earth from 99 million miles away
So, that's what earth looks like from top of debt ceiling?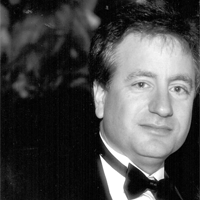 Latest posts by Paul Lander
(see all)