So long, internet, it's been nice to know ya!
The U.S. Military, the true originator of the Internet, has had enough of the big game of shenanigans that it has become, and is taking it back.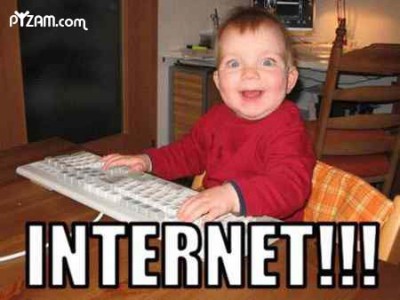 "It was never meant to be the big circus that it is now," stated General I. Standtall, speaking on behalf of the American Armed Services. "It was intended as a simple means for us to communicate secretly within a military field of intelligence. Since we let it get out of our hands it has devolved into a morass of anti-intelligence."
Originally created to connect computers at Colorado Cheyenne Mountain with the Pentagon and SAC Headquarters, the first transmission of data over a computerized message exchange occurred when the University of California Los Angeles successfully sent a message to the Stanford Research Institute in the 1960's. This new electronic wonder was called the ARPANET– the first successful birth of what would evolve into the Web as we know it today.
The actual transcript of what happened that day on October 29, 1969 as recorded by Wikipedia went like this:
"We set up a telephone connection between us and the guys at SRI …" Leonard Kleinrock said in an interview. "We typed the L and we asked on the phone, 'Do you see the L?'"

"Yes, we see the L," came the response.

We typed the O, and we asked, "Do you see the O."

"Yes, we see the O."

Then we typed the G, and the system crashed …
"Unfortunately our invention was turned over to the masses in the '90's and it has been molested ever since," said computer scientist Dwight Bright, one of the men hired by the Pentagon to demolish the computer system of communication that has taken the world by storm. "People have really whored it out like a cheap Bronx side walk girl."
"Just look at what our baby has come to: ape-like guys searching for dirty pictures of women doing things they wouldn't want their fathers knowing about, Walmart whining about wanting you to 'like' them on Facebook, lonely girls searching matchmaker sites for their Prince Charming, teenagers downloading every rotten cored new song possible, housewives browsing for new, pseudo-fashionable dresses, pedophiles trolling for unripe, naive kids and wise-ass know-it-all humor websites. This is not what we created it for and it is going to stop."
Despite huge protests from Google, Yahoo, Microsoft and Apple among many other companies that built their bankrolls upon the computer revolution, the military is going ahead with its plan and has begun pulling the plugs. As a small concession, the Armed Forces will leave a small amount of bandwidth for old black and white TV shows to play publicly and also songs from the 1950's and earlier.
Internet users everywhere are furious, but they have only computers and the military has big scary guns and bombs.
---
WARNING!!!! – SPECIAL MESSAGE FROM THE ARMED FORCES OF THE UNITED STATES OF AMERICA:
THIS WEBSITE WILL BE DISSOLVED IN THREE DAYS.
PLEASE VACATE IT IN THIS AMOUNT OF TIME.
REPEAT! PLEASE EVACUATE THIS WEBSITE IN THREE DAYS!
NO OTHER WARNINGS WILL BE GIVEN!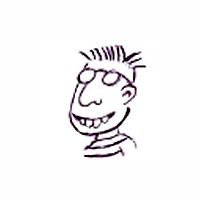 Latest posts by Roger Freed
(see all)