Ripping the headlines today, so you don't have to
The news doesn't need to be complicated and confusing; that's what any new release from Microsoft is for.  And, as in the case with anything from Microsoft, to keep the news from worrying our pretty little heads over, remember something new and equally indecipherable will come out soon.
Really all you need to do is follow one simple rule:  barely pay attention and jump to conclusions.  So, here are some headlines today and my first thoughts:
Ronald McDonald gets hip new makeover
Really? I can't tell if that's Ronald McDonald or Bruce Jenner in a pantsuit?
Letter written aboard Titanic about how wonderful the cruise was sells for 200Gs
Obviously, it was written before the person saw the movie.
Oscar Meyer recalled 96,000 pounds of wieners
Jenna Jamison: 'Big deal, I can recall at least twice that much.'
Republicans question President Obama's manhood
Enjoy it now because no one's ever going to question manhood of a President Hillary.
Teenage stowaway said to survive 2,300-mile flight to Hawaii in the wheel well of jet
He'd still be there if CNN were looking for him.
Girl hands Michelle Obama out-of-work Dad's resume – ABC News
How nice of Chelsea Clinton.
Clippers Owner Donald Sterling tells girlfriend: 'Don't bring black people to my games'
Hey, before anyone complains thank God he used the word "black."
Al Gore walked his daughter down the aisle
Off setting any affects from Global Warming was the chilly reception he got from Tipper.
People who complain of boredom are 2.5 times more likely to die of a heart attack or stroke
At least, they weren't busy when it happened.
Oldest living Major Leaguer passes away
The Yankees announced they have no plans to take him out their starting line up.
Chicken nugget recall triggered by plastic in 75,000 pounds of nuggets at Sam's Club
Bigger surprise was they found any chicken in nuggets.
Nevada Rancher Cliven Bundy: 'I'm not racist'
This coming from a guy who probably thinks '12 Years a Slave' isn't a movie but a job reference.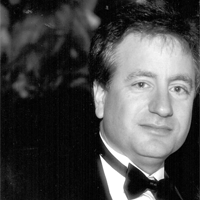 Latest posts by Paul Lander
(see all)