Ripping the headlines today, so you don't have to
The news doesn't need to be complicated and confusing; that's what any new release from Microsoft is for. And, as in the case with anything from Microsoft, to keep the news from worrying our pretty little heads over, remember something new and equally indecipherable will come out soon.
Really all you need to do in ripping the headlines is follow one simple rule: barely pay attention and jump to conclusions. So, here are some headlines today and my first thoughts:
Whatever happened to Anthony Weiner?
I'm betting Joey Chestnut ate him.
Is Kobe Bryant fat?
A better headline would have been, "Is Kobe Beefy?"
The weather service puts out warning for Hurricane Arthur
If people think this one's a disaster wait until they see Arthur 2.
Hockey player Claude Giroux arrested after 'grabbing the buttocks' of cop
This is the moment when 'copping a feel' and 'feeling a cop' are synonymous.
Hobby Lobby still covers vasectomies And Viagra
Hopefully, in that order.
Federal Judge strikes down KY same-sex marriage ban
Good thing, a lot of same sex couples rely on KY… oh, wait.
Joan Rivers: 'First lady transgender'
It seems Rivers finds it hard to believe anyone is walking around with only their original parts.
Couple makes meth at library: Cops
Now we're talking literally cooking the books.
Joran van der Sloot marries in Peruvian prison
For those wondering, the lucky couple is registered at 'Forever 21 to Life,' 'Bed, Bloodbath and Beyond,' and 'Crate and Bottom of the Barrel.'
Report: Polish minister says US ties worthless
He did, however, add that US shirts and pants seem to hold their value.
Michael Strahan targeted by knife-wielding man outside 'GMA' studios
No word yet if he's going to press charges against Regis.
President Obama compares neocon strategy in Middle East to playing 'Whack-A-Mole'
Making for one very nervous Cindy Crawford.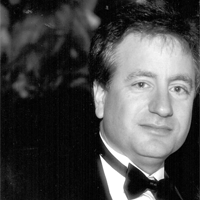 Latest posts by Paul Lander
(see all)