Making fun of the headlines today, so you don't have to
The news doesn't need to be complicated and confusing; that's what any new release from Microsoft is for.  And, as in the case with anything from Microsoft, to keep the news from worrying our pretty little heads over, remember something new and equally indecipherable will come out soon.
Really all you need to do is follow one simple rule: barely pay attention and jump to conclusions. So, here are some headlines today and my first thoughts:
Marvel Comics announces the new Thor will be a woman
It's actually a cost cutting measure with new Thor getting 23% less the old Thor.
Should Denver police be allowed to smoke weed?
Sure, they are, after all, also known as the Mile High PD.
Candace Cameron Bure on making her marriage work: 'We stay connected sexually'
No wonder they got banned from Whole Foods.
70% of Republican voters are open to Romney running for President in 2016
100% of Hillary voters agree.
U.S. appeals court: Oklahoma same-sex marriage ban unconstitutional
Which seems totally appropriate for a state with a Broadway Musical named after it.
There are 5 companies with worse customer service than Comcast
Someone tried to reach Comcast for a response and are still on hold.
Lakers sign Boozer
Glad to hear it's Carlos, not Shia Labeouf.
Celebs over 40 who can still rock a bikini
Don't get any ideas, Bruce Jenner.
Kristoff snatches Tour de France stage victory
True, but remember it ain't over until the skinny guy pees in a cup.
Scientists have developed a black so deep it makes 3D objects look flat
And, makes Republicans want to deny it voting rights.
California man charged with stealing bees-wax
Clearly, the victim forgot to mind his own.
10 long-term celeb couples that never married
Number 1: Adam and Eve.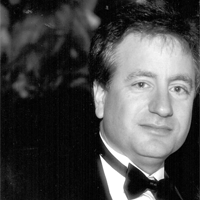 Latest posts by Paul Lander
(see all)