Making fun of the headlines today, so you don't have to
The news doesn't need to be complicated and confusing; that's what any new release from Microsoft is for.  And, as in the case with anything from Microsoft, to keep the news from worrying our pretty little heads over, remember something new and equally indecipherable will come out soon.
Really all you need to do is follow one simple rule:  barely pay attention and jump to conclusions.  So, here are some headlines today and my first thoughts:
Carnival Cruise passenger doesn't have Ebola
Although it's still tough to tell the difference between Ebola symptoms and the normal effects of a Carnival Cruise.
What happens when you dye your hair as often as Nicole Richie?
Every now and again the carpet and the drapes match.
Charlie Sheen separates from porn star Brett Rossi ahead of wedding
Man, her parents must be relieved.
Canada develops Ebola vaccine to be tested on 40 American volunteers
Sorry, Canada, still doesn't make up for sending us the Biebola virus.
Happy 'World Dictionary Day'
Ironically, I have no words to describe it….
20 Rabbis join protestors in Ferguson
It would have been 21, but one walked into a bar with a Reverend and a Priest.
Chicago man killed by enraged camel
Now that's what I call a shitty 'Hump Day."
Apple employees are about to get some awesome new perks
Downside: You have to use Apple Maps to find them.
Willie Nelson's hair braids sell for 37K at auction
Well, pot does stay in the hair follicles after smoking.
Kim Jong Un no longer missing
Which answers the question, 'Where's Whacko?'
New York judge finds Donald Trump liable for unlicensed school
You'd think he'd be the perfect person to give out a BS.
What if Hogwarts had a mandatory sex ed class?
For one there would have been no need to open its sister school Genitalwarts.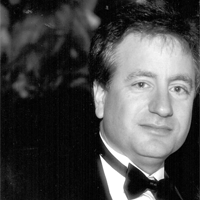 Latest posts by Paul Lander
(see all)