Making fun of the headlines today, so you don't have to
The news doesn't need to be complicated and confusing; that's what any new release from Microsoft is for.  And, as in the case with anything from Microsoft, to keep the news from worrying our pretty little heads over, remember something new and equally indecipherable will come out soon.
Really all you need to do is follow one simple rule:  barely pay attention and jump to conclusions.  So, here are some headlines today and my first thoughts:
Jose Canseco 'accidentally' shot off his finger
Good job, Jose, give me a high four!
Fireball Whisky was recalled in Finland because it has a type of antifreeze in it
If you drink too much you get sent to AAA instead of AA.
Apple CEO Tim Cook came out as gay
In six months look for Samsung's CEO to do the same.
A-Rod eligible for Yankees as suspension ends
And, thanks to steroids he's also eligible for Kentucky Derby.
They found a piece of Amelia Earhart's plane
Not surprisingly, all of her luggage is still missing.
Ford Motors to replace airbags
While Toronto has just replaced its Ford windbag.
Woman stuck in chimney arrested
I guess it's illegal to soot yourself.
German scientists prove there is life after death
While comedy open mics continue to prove there is death during life.
40kg of cocaine found on Mitch McConnell's father-in-law's boat
Rob Ford: Hey, Mitch, does your wife have a sister?
Happy 43rd B-day, Winona Ryder
Here's hoping you shoplift something nice for yourself.
President Obama in Wisconsin campaigning to defeat Gov Walker
No word if that means he's campaigning for or against Walker.
It's National Nut Day
Who knew Glenn Beck has his own day?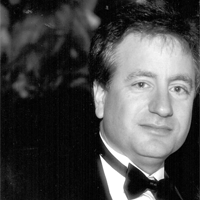 Latest posts by Paul Lander
(see all)