Making fun of the headlines today, so you don't have to
The news doesn't need to be complicated and confusing; that's what any new release from Microsoft is for.  And, as in the case with anything from Microsoft, to keep the news from worrying our pretty little heads over, remember something new and equally indecipherable will come out soon.
Really all you need to do is follow one simple rule:  barely pay attention and jump to conclusions.  So, here are some headlines today and my first thoughts:
Pope urges G-20 to focus on helping the poor
The last time a Pope mentioned G-20 it was during a Church Bingo Night.
350-year-old high heels uncovered at Irish castle
Betty White: 'So that's where I left them.'
Walmart to sell health insurance
Although, I'm not sure I want a 7-year-old Chinese kid operating on me.
NATO jets intercept Russian military plane over Baltic States
As opposed to NY Jets who only get intercepted.
25 years ago the Berlin Wall came down
Many are thinking of putting it back up to keep out David Hasselhoff.
Happy 50th B-day, Calista Flockhart
Congratulations on your age and weight now being the same.
Ted Cruz says net neutrality is 'Obamacare for the Internet'
Look for Rand Paul to top him by calling it 'The Web Benghazi.'
Surgeon with Ebola virus flown to Nebraska
I'm guessing because the virus would rather die than be in Nebraska.
CBS apologize for airing Harbaugh comments
What they should apologize for is airing Raider games.
Frozen actress sues Disney over $926 paycheck for voicing Elsa
No word if frozen Walt Disney responded.
Kim Kardashian goes full frontal naked
Mostly because no one would recognize her with her clothes on.
Glenn Beck reveals brain disease 'made me look crazy' on Fox News
Which given the competition on FOX News really says something.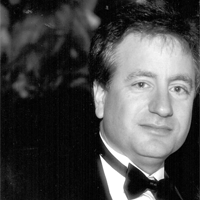 Latest posts by Paul Lander
(see all)