Making fun of the headlines today, so you don't have to
The news doesn't need to be complicated and confusing; that's what any new release from Microsoft is for.  And, as in the case with anything from Microsoft, to keep the news from worrying our pretty little heads over, remember something new and equally indecipherable will come out soon.
Really all you need to do is follow one simple rule:  barely pay attention and jump to conclusions.  So, here are some headlines today and my first thoughts:
Charles Manson is getting married
Where'd he meet someone? EHarmInMe?
Happy 72nd birthday, Martin Scorsese
And, a happy 20th anniversary to your eyebrows being named a National Wildlife Preserve.
A University hockey team gets naked to stop homophobia in sport
Although, a few of the players did get penalties for high sticking.
VW recalling Jettas
Literally, making it the 'Return of the Jettas.'
Upstate NY gets hit with 5 feet of snow
Or, as Rob Ford calls it, 'cutting back.'
Obama plan shields up to 5 million immigrants from deportation: NY Times
No word if Ted Cruz is on that list.
Alaska's most active volcano erupts again
That's one way to describe a night out by Bristol Palin.
Why Tom Brady goes to sleep at 8:30
If you were married to Giselle Bundchen, you'd be getting into bed as soon as possible, too.
GOP-Led House Intel Committee finds NO Benghazi conspiracy
Unless, you count the one to keep this story going.
TV Land cancels reruns of 'The Cosby Show'
But, don't worry. MSNBC picked it up as part of 'To Catch A Predator.'
McDonald's recalling Happy Meal toy, it could cause children to choke on some of its parts
Ironically, it's healthiest thing on menu.
Seals caught having sex with penguins
No wonder penguins walk so funny.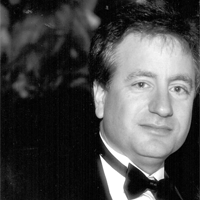 Latest posts by Paul Lander
(see all)