By Tim Mollen
Journal entry:  January 16, 2007 (age 37)
I am a huge music fan, but I have been fairly out of touch with the songs on Billboard's Top 10 list since grunge and hip-hop pushed rock and pop to the side.  Even when I was in high school in the mid-'80s, my tastes were dated.  While my classmates listened to big hair bands, I stuck with long hair bands.  My favorite group was, and still is, America – best known for their string of hits in the '70s, including "A Horse With No Name," "Ventura Highway," and my favorite song of all time, "Sister Golden Hair."  I have seen them in concert many times over the years – most recently at Binghamton University's Anderson Center in 2005.
My brother, Dan, despite being a married professional with two young kids, has kept current on the music scene.  Like me, he doesn't care for the Fergalicious music that rules the charts.  Unlike me, he has an encyclopedic and up-to-the-minute knowledge of alternative and indie rock.  He has parlayed this expertise into a weekly DJ gig at a bar in Annapolis, Md., and he also had a weekly radio show for a while.  Dan shares his playlists, mixes, and reviews of new music with family and friends.  I suspect that 99 percent of them are like me, reading the names of the bands with the same blank bafflement.  Who the heck are the Kamikaze Hearts, Tobias Froberg, and Asobi Seksu?
Today, our musical worlds collided for the first time since Tom Jones covered a song by Prince.  My musical heroes, America, just released Here & Now, their first album of new music in years.  But unlike their other efforts over the years, this release has hipster credibility.  It was produced by Adam Schlesinger, from the band Fountains of Wayne, and James Iha, from Smashing Pumpkins.  These young producers brought in some very cool guests from today's indie scene, including Ryan Adams, Ben Kweller, and members of Nada Surf.  The producers added some elements to the music, but wisely guided the band back to the acoustic sound and layered harmonies that made them stars 35 years ago.  I like all their music, but this new CD strikes me as a viable comeback effort with wide appeal.
To gauge this, I called Dan.  "Dan, what do you think of the new America record?"  He said he hadn't heard it yet, and remained skeptical of its value.  "I'm sure it's better than them singing about Muskrat Susie and Squirrelly Sam," he said, misquoting America's recording of the schlockfest "Muskrat Love."  (In 1973.  Seventeen albums ago.)  "But Dan," I said, "they've got some of your favorite new artists jamming with them on this album.  Don't you want to check it out?"  This is a man, after all, who gives me weekly updates on the upcoming release dates for CDs by Robyn Hitchcock and the Venus 3.  In his best rock-snob voice, Dan intoned, "I think I can go on living without it."
I think one of us needs a hip replacement.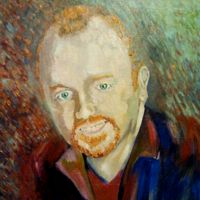 Latest posts by Tim Mollen
(see all)