Making fun of the headlines today, so you don't have to
The news doesn't need to be complicated and confusing; that's what any new release from Microsoft is for.  And, as in the case with anything from Microsoft, to keep the news from worrying our pretty little heads over, remember something new and equally indecipherable will come out soon.
Really all you need to do is follow one simple rule:  barely pay attention and jump to conclusions.  So, here are some headlines today and my first thoughts:
Bruce Jenner tells Diane Sawyer "I Am a Woman"
I can't be only one who thought Kanye would interrupt the interview and tell Sawyer that Beyonce would do a better job.
Cincinnati Reds Manager drops F bomb 77 times in interview
Although, rumor has it, it's not a record because he was on steroids.
Comcast cancels merger deal with Time Warner
It seems both sides got tired of waiting on hold.
Hillary threw book at Bill after Lewinsky affair
While George W. Bush was safe on both counts, he didn't have an affair or own any books.
Honey Boo Boo's 'Mama June' claims to be bisexual
That doubles her chances of not having a date on a Saturday Night.
Islamic suicide bomber trainer accidentally blows up his entire class
And, yet, another reason to go with your 'safe school.'
Colorado lawmaker warns gays will turn thousands of Heteros gay
Causing a glut of floral shops and B&Bs.
Starbucks CEO makes more than 9200 dollars an hour
Or, one double grande Frappachino, no refills…
Rand Paul's son cited for DUI
Good chance he blamed Benghazi.
Marco Rubio announces he's running for President
The news knocked Rand Paul's announcement right off page 10.
Clinton Foundation still taking foreign donations
Me, too, in case, any foreigners want to send me some money.
Willie Nelson to roll out own brand of marijuana
When asked what the brand would be called, Nelson said, "What were we talking about?"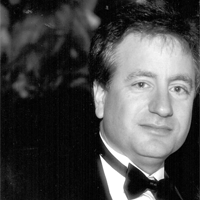 Latest posts by Paul Lander
(see all)