Steve Jobs' high-powered personal 'app' discovered; plans for new ones uncovered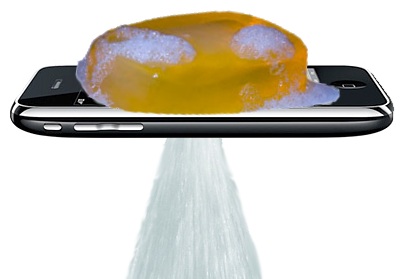 After Steve Jobs died on October 5th, plans for new devices and iPhone applications ("apps") were discovered in his home office. Also found was a very sophisticated, proprietary app that apparently existed only on his personal iPhone — itself a souped-up model — more powerful than the best laptops.
The personal app is an "App Creator," a program that helps the user create a new app for just about anything you could imagine. All you have to do is enter some information about what you want, and — vuala! — it's done.
Some of the new apps Jobs was working on, which had been planned for release with the new iPhone 5, are:

iFrisbee: Turn on the app, throw your iPhone, and it will fly just like a frisbee. There's also an  "iBoomerang" setting.
iClean: Hook up the special broom or duster attachments to your iPhone, hit iClean, and your home or office will be spic'n'span in a matter of minutes.
iDrive: With this little beauty, all you do is place your iPhone on the driver's seat and tell it where you want to go. It actually creates a hologram of a driver for you, which can comfort nervous passengers. (It is customizable: Use the default typical chauffeur, or one of many variations on a sexy one; they can be talkative or quiet.) You do still have to start the car for it, but later versions should take care of that as well.
iWrite: Have a deadline and need to get that paper done? No problem! Just tell this little gem what the subject matter is, and let 'er rip!
iCook: We've all heard of cell phones being cobbled together to heat something up, a result of the microwaves concentrated in one spot. Fact or fiction? Who knows? But with the iCook app, not only will your iPhone cook your meal for you, it'll set the table, serve it up with wine, and wait on you.
iShower: For this one, the iPhone doubles as a soap dish.
iHarmony: Tired of filling out dating site profiles and dealing with all that hit and miss dating? With this new app, your iPhone will find your own true love and call him or her up for you! Simply adjust the settings if all you're looking for is a "good time."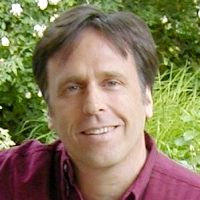 Latest posts by James Israel
(see all)