In the Age of the Internet, it is very hard for cartoonists and writers to make money. Help 'em out a bit, won't you? Thanks!
Hello, Humor Times website and magazine readers!
We have an announcement about an exciting new development at www.humortimes.com that we've instituted — an app that allows readers to contribute directly to our talented (and unpaid) contributors!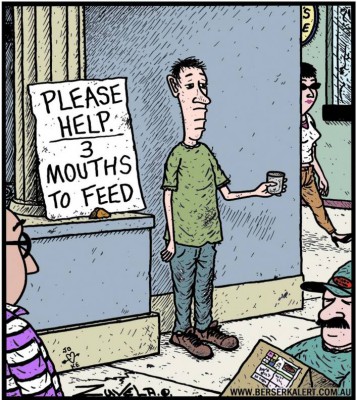 You can see the donation button in the right-hand column, just below the first two ads. (We're working on moving it to the top, but because of the website's format, it'll take some tinkering. On a mobile device, the column is below the main content.)
In the Age of the Internet, it can be very hard to make money in creative pursuits. In ye olden days, people bought hard-copy newspapers and magazines — remember those? — and the publishers made money off the sales and the advertising. They were able to actually pay — imagine that! — their contributors: the writers, artists and photographers that supply the content that makes the publication worth reading.
Now, don't get me wrong, I love the internet. But publishers are still struggling with how to make a profit in the medium. Publications have folded by the thousands. Cartoonists, writers, reporters, editors, and on and on have been laid off by the tens of thousands.
We are struggling with our Humor Times print magazine, but feel fortunate to have survived. As for this website, it makes next to nothing. The ads you see bring in but a tiny trickle. That's the state of the internet these days.
Creative people will continue to be creative, out of a love of the craft. They can post their work on the internet for relatively little expense, and we've seen an explosion of blogs, cartoonists, photographers and video producers because of that. And that's great.
But hey, we've all got to put food on the table.
And that's where you come in. I hope you'll check out our new donation app and contribute often to your favorite writers and cartoonists at www.humortimes.com.
There are some preset donation amounts, but you can enter whatever you like. When you click on the donation button, the name of the writer or artist on the page at the time will be included with your donation, so you can reward our contributors directly!
We will keep a cut to help pay the operating expenses of the website, but the majority of the funds will go to the writers and artists.
Please, give generously, and help support the creative efforts of our talented and dedicated contributors.
And please share the pages you like best with your friends via the share buttons on every page.
Thank you so much!
James Israel
Editor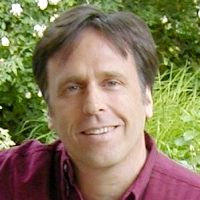 Latest posts by James Israel
(see all)