Journal entry: April 22, 2011 (age 41) – Physical Therapy

When an orthopedist recently suggested physical therapy to alleviate pain in my lower back and feet, he didn't recommend anyone in particular. I chose Oakdale Physical Therapy & Fitness largely because I knew one of the owners, John Koniuto.
John and his twin brother, Jim, were a few years younger than me as we grew up on Binghamton's west side. They also were fellow altar boys at St. Thomas Aquinas parish. Danny and Timmy Mollen and John and Jim Koniuto were easily identifiable on the altar as "the two cute little redheaded boys" and "the two cute little Asian boys," respectively. When the four of us served at the same Mass, our combined presence was taken as a sure sign of God's affinity for repeated patterns of cuteness. (See also: toes, mama ducks swimming in front of baby ducks, and the Williams sisters playing doubles.)
John oversaw my treatment, but deputized Mimi Dewing, who is finishing her doctorate in physical therapy next month, to coach me through the sessions. The name "Mimi" suits someone pretty and mild-mannered like her. But in every session, there came a point when she made me do an exercise difficult enough to make me call her "Sarge." It was usually an extra set of squats, plank holds, or single leg stands.
For most able-bodied adults, I imagine standing on one leg for 30 seconds is easy. I look like Foster Brooks taking a sobriety test after a Dean Martin Celebrity Roast. When Sarge told me to drop and do an exercise called "Spider-Man," I told her it was unkind to remind a theatre person such as myself of bad ideas, poorly executed. "U2?" she said. "Sir, yes, sir!" I replied.
Therapy wasn't supposed to be like this. I was lured in by the early appointments, which consisted of two of my favorite things: talking about my problems and foot massage. In those magical early days (what happened to us, Sarge?), they also had me lounge on a padded table and attached adhesive pads to the bottoms of my feet to deliver neuromuscular electrical stimulation. Over the pads, they wrapped my feet in heated towels and checked back to ask me if the towels were too hot, or not hot enough. I almost asked for porridge. In subsequent appointments, the idea that I would actually be required to do something came as something of a non-electric shock.
Several months later, my back and feet are pain-free, my weight is down, and my "core," which I didn't even know I had, is stronger. Mimi put together a home exercise plan. At my request, it was limited to three weekly, 45-minute sessions. "I know myself," I told her, "and if the workout is more daunting than that, my laziness will win out."
Today was the last of my 12 appointments, and it felt like a graduation of sorts. I thanked Mimi and John, walked out to my car with a spring in my step, and, on my way home, drove past Denny's, where they recently added something called a Maple Bacon Sundae to the menu. "There's no way I'm ever gonna order that," I thought to myself, smiling with pride. "Or, if I do, I'm going to eat it while standing on one leg."
The following two tabs change content below.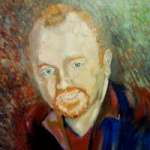 Buy your copy of "Lost Journal - the Book" at
www.timmollen.com
. Each Lost Journal column is a journal entry written in retrospect. In other words, Mollen chooses a different day from his past, and writes about it as though it were today. The date may be last week, Halloween 1980, or the day he was born (May 4, 1969). Some of you may be asking, "But how would he have been able to write a journal entry on the day he was born?" To you he says: "Lighten up. It's a humor column." Mollen is a nationally syndicated columnist and actor, and he is available as a speaker on writing and humor.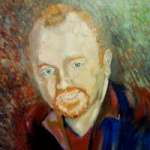 Latest posts by Tim Mollen (see all)