ALEC's bold new constitution aims to salve the GOP sadz.
The American Legislative Exchange Council (ALEC, a Koch subsidiary), sent out an emergency e-mail to their employees who currently hold elected office, offering a quick and lasting solution to the defeats that have plagued the conservative agenda over the past few weeks. Sensing that the logic used to argue their points is no longer being accepted in educated circles, it was determined that since they couldn't change the conversation, they would change the rules and implement a new constitution.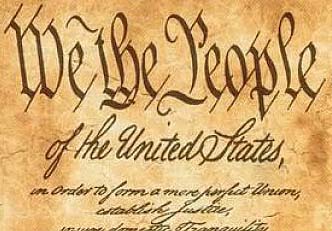 During a hastily assembled conference call, Lisa B. Nelson, ALEC CEO, presented to the group a solution to all of the issues to their problems of staying within the guidelines of the constitution. Although amendments were always thought to be the best chance to undo change, ALEC's new alternative would eliminate the need for such unnecessary complications.
"How many times have we had our ideas and policies stopped because they violated the U.S. Constitution? Obamacare, fair housing, and now gay marriage! It's frustrating to you, and it's frustrating to the Koch brothers. Now is our chance to finally fix it once and for all!" stated Mr. Nelson in a cackling voice that caused all in attendance to stare in shock.
"We spend hundreds of thousands dollars coming up with legislation that improves our founders' bottom line and it's struck down because those other founding fathers wanted everyone to be equal, and that doesn't even include the millions spent on getting you folks to submit and support it. I can tell you right now, I just got off the phone with David and he is not happy, not happy at all. It's done, we're doing it his way going forward," Lisa continued.
"This talk about amending the constitution is just that, talk. It takes two-thirds of this, and two-thirds of that, it's drawn out, it doesn't make sense and it's not efficient. We're establishing a new constitution you can pass and still be home on Friday afternoon. You go in, you vote, you go home, period. Don't worry about retribution either, once you vote, the new document is in force, no presidential signature, and no Supreme Court waiting for their chance to implement their own thoughts. And for you conservatives who have become a minority, you each get two votes going forward, how's that for affirmative action?!" stated Ms. Nelson, displaying the points of her talons.
Following news of the conference, there was some media confusion as Fox News originally criticized the idea in the mistaken belief that it had been offered by well-known leftist Alec Baldwin, but were quickly able to backtrack to show support once it was explained to them who the sponsor was. Thankfully it was Take-Your-Children to work day, so there were several informed sources available to them.
Constitutional scholar Priya Das offered his thoughts on the proposal: "Wow! I don't think anyone ever saw this coming. Everyone is worried about violating this sacred document and these guys just went and said screw it, this is too hard, we'll do it our way. I mean, wow!"
Spokesmen for House Speaker Boehner and Senate Majority leader McConnell offered only that their bosses were currently unavailable for comment at this time. They are expected back in Washington, the old capitol, later this evening and will be available for questions at that time.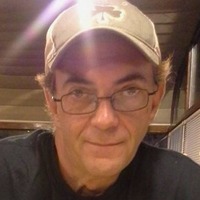 Latest posts by Mike Kelly
(see all)