Making fun of the headlines today, so you don't have to
The news doesn't need to be complicated and confusing; that's what any new release from Microsoft is for. And, as in the case with anything from Microsoft, to keep the news from worrying our pretty little heads over, remember something new and equally indecipherable will come out soon.
Really all you need to do is follow one simple rule: barely pay attention and jump to conclusions. So, here are some headlines today and my first thoughts:
Marco Rubio reports raising $12 million
And, that's just from recycled plastic water bottles.
Obama first sitting president to visit a federal prison
Or, as FOX News reported, 'Prison lets illegal immigrant go free after only a few hours in jail.'
Kendall Jenner goes braless, wardrobe malfunction waiting to happen
C'mon, the Kardashians are a 'wardrobe malefaction' WANTING to happen.
George Clooney and Amal Alamuddin trying for a baby
Guys, just take one of Brad and Angelina's. They'll never notice.
If parallel universes exist, here's how we could actually find the evidence
More importantly, are my airline miles still good.
Parents swear, McDonald's Minion toy sounds like it's cursing
Yet, it's still not 1/2 as salty as the fries.
Dick Cheney says the Iran deal will lead to nuclear war
So, sounds like he's in favor of it.
TLC cancels '19 Kids and Counting'
No word if they'll replace it with '19 Indictments and Counting.'
Ted Nugent, Kid Rock pro-Confederate flag
Because, apparently, they're both from southern Michigan.
Mexican drug lord, El Chapo, escaped prison through a tunnel with lighting, ventilation and a railway
He would have escaped sooner but took in a movie.
Trump reportedly used cheaper undocumented workers on his buildings
So, if he meets that Mexican Drug Lord, it'll be El Chapo vs El Cheapo.
'Huffington Post' will only cover Trump campaign as entertainment, not politics
Clearly, the beauty and hair care section would also be a no go.
Rapper 50 Cent declared bankruptcy
Look for him to change his name to 'Will Work for 50 Cents.'
Jeff Bridges' $30 million home for sale
Now we're talking 'Dude' ranch.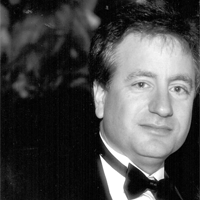 Latest posts by Paul Lander
(see all)