Impress your friends, get them to help paste these 'Trump for President' bumper stickers everywhere!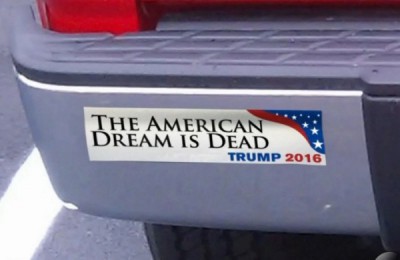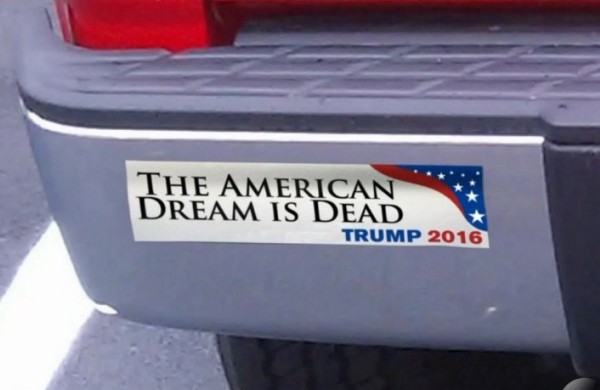 Hey Kids! Here is what you need for a little summer fun! Just print off these patriotic 'Trump for President' bumper stickers, snitch a pair of scissors and some glue from your mom when she isn't looking and have a blast pasting them all over cars in your neighborhood!
What better way to spend a summer day!
What better way to experience juvenile detention at an early age!
CHUMP FOR PRESIDENT!!
(NO, IT IS SPELLED RIGHT)
PAID FOR BY DEMOCRATS MESSING WITH THE REPUBLICAN PARTY.
MAKE LIFE BETTER FOR THE 1%!
VOTE TRUMP!!!
BRING WORLD WAR III IN WITH A BANG!!!
TRUMP FOR PRESIDENT!!!
VOTE DONALD TRUMP FOR PRESIDENT!!!!!
Keep the political satirists and cartoonists employed for the next four years!
MAKE AMERICA SAFE FOR THE OLIGARCHY!
MAKE TRUMP THE MAN!!!
PROVE TO THE WORLD THAT IN THE U.S. ANYONE THROUGH SHEER ARROGANCE AND AGGRESSIVENESS CAN BECOME PRESIDENT. VOTE TRUMP!!!
The following two tabs change content below.

Roger Freed has a fertile, if somewhat warped, imagination. Read him at your own risk! More laugh gaffes available at
Semi-Humorous Humor
. For something in a more serious mode get "The Book Of Songs" by Roger Freed from Lulu.com. A collection of short stories illustrating the subtle and powerful influence music can have on our minds and our spirits.

Latest posts by Roger Freed (see all)