Making fun of the headlines today, so you don't have to
The news doesn't need to be complicated and confusing; that's what any new release from Microsoft is for. And, as in the case with anything from Microsoft, to keep the news from worrying our pretty little heads over, remember something new and equally indecipherable will come out soon.
Really all you need to do is follow one simple rule: barely pay attention and jump to conclusions. So, here are some headlines today and my first thoughts:
Here's what really scares Republicans about Donald Trump
Four words: Vice President Gary Busey.
Jackson family patriarch Joe Jackson almost killed himself popping Viagra?
Hey, Joe, I don't think Michael meant for you to overdo it when he wrote, "Beat it."
Will and Jada Smith aren't getting divorced
Seems they couldn't figure out who wouldn't get the kids.
Anaheim wants tourists to know there's more to it than just Disneyland
There's also Disney's California Adventure.
Woman tries to pleasure herself, ends up in the emergency room
Not to mention freaking everyone out in aisle 5 at Ralph's.
New York City's new drug threat: 'Weaponized marijuana'
Bringing new meaning to the term 'blunt instrument.'
Happy 38th birthday, Tom Brady
You might want to not blow out candles, and save that air for footballs.
It's International Female Orgasm Day
Although, it is difficult to tell which women are celebrating and which ones are just faking it.
Hugh Hefner's son Cooper engaged to 'Harry Potter' actress Scarlett Byrne
The best news, she's old enough to babysit any potential future Mothers-in-Law.
Donald Trump's campaign has reportedly erupted into 'civil war'
And, that's just between the voices in his head.
Conservative news site freaks out over 'demon' appearance in video of Obama's Kenya visit
Nice job of photo bombing, Dick Cheney.
On this date in 1492 Christopher Columbus set sail
It was a voyage filled with disease and illness making it also the first known Carnival Cruise.
How Sharpton gets paid to not cry 'racism' at corporations
Uh, I'm guessing in unmarked bills.
Everyone was shocked when George W. Bush showed up for jury duty
Mostly, that he wasn't the one on trial.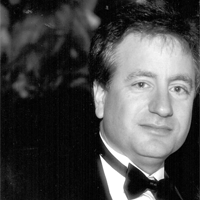 Latest posts by Paul Lander
(see all)