By Tim Mollen
Journal entry:  May 18, 2004 (age 35)
I went through my Microsoft Outlook contacts this afternoon, looking for old friends that I hadn't caught up with in a while.  My eyes landed on the name of Julia Curiel, who grew up as Julia Dellapenta in Vestal, and has since married and moved to California.  I picked up the phone and was happy that she answered in the middle of a Tuesday afternoon.  I think I'm usually pretty good about asking the other person a lot of questions, but today I felt like babbling a bit.  I don't remember most of what I said, because it was very light on worth.  I'll try to recreate here the approximate tone and value of my ramblings:
"Yeah, so I'm still working at the used textbook store.  I put in about 30 hours a week of dum-dum labor.  But they do let me order the trade books, which is fun.  Trade books are any books that aren't textbooks.  All the books have ISBN numbers, though.  An ISBN is usually 10 digits, and appears above the bar code on the bottom of the back of the book.  I think it stands for "International Standard Book Number."  There's some talk among the publishers about going to a 13-digit ISBN.  That would be a pain, because every time I order a book, or delete a book on order, I have to type in the ISBN on a computer.  So instead of typing in "0-936-89428-8," I'd have to type in something like "978-0975276341."  That's two more numbers!  Speaking of numbers, I had the Number 13 at Pancho's Pit the other day.  It's like the Number 12, but it's unlucky…"
Nonsense of this caliber poured from my mouth for a good 20 to 25 minutes.  Julia managed to quietly interject an occasional "Oh, wow!," or "Mmm hmmm."  She even listened politely to my blow-by-blow account of how my manager and I had accounted for an overage in the drawer of my cash register through a series of counts and recounts of each denomination of coins.  "You should have seen how many nickels we had going!"
Finally, I got around to asking Julia what was new with her.  "Well, I don't know if you knew that Ed and I are having a baby," she said, meekly.  I replied, "Oh, that's terrific, Jules!  I'm very happy for you guys.  When's the baby due?"  Without the slightest pause, she said, "Actually, I'm in labor right now.  I have been since the middle of last night."
"Oh…," I said.
"Speaking of last night, you should have seen the mutant Cheerio that showed up in my third bowl of cereal last night," I didn't say.  But that would have been appropriate for someone as stupid and self-centered as I had just proven myself to be.  I wonder what the ISBN will be for my first book, How to Blather on Like a Complete Narcissist to a Friend Who is in Bone-crushing Pain.  More importantly, though, I wonder how many digits Baby Curiel will have.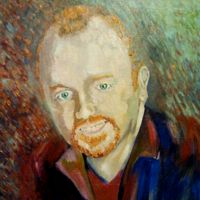 Latest posts by Tim Mollen
(see all)