OK, people, we need to discuss billboards. Yes, we really must.
Billboards must be living creatures, for they appear to propagate, spreading everywhere, growing to enormous size, shouting corporate messages at us — and even watching and tracking us with their digital eyes.
Now, though, rather than billboards becoming human, we humans are becoming billboards. Literally. For the love of money, the National Basketball Association is transforming its chief human assets — i.e., basketball players — into advertising placards that run, dribble, leap, twist and dunk.
While individual golfers and racecar drivers have long splattered themselves with their sponsors' logos, NBA teams are now planning to become the first major U.S. sports teams to sell ad space on their players' game-day jerseys. Chintzy? Well, yes — but not cheap. Team owners expect brand-name corporations to pay at least $100 million to have their logos plastered on the chests of basketball stars.
Calling this a "stylistic move," the mammon-worshipping owners say the ads will be modest — each just a two-and-a-half inch patch displaying the corporate brand of, say, Budweiser, Bank of America, Hooters or Viagra. The ad size seems small, but ESPN's high-definition TV cameras will focus on them and show them to viewers hundreds of times in every game. And, of course, to squeeze ever-more cash out of each human billboard, both the owners and advertisers will steadily expand the commercial space to cover the entire uniform.
Actually, I'm not 100 percent opposed to ads on uniforms, for I've been saying since the first Clinton administration that presidents and Congress critters should have to put the corporate logos of their big funders on their suits, shirts, skirts, etc., so We The People can know at a glance whom they really represent. It's my Truth-in-Politics proposal — and I hope you'll push it, too.
But the bizarre world of billboards doesn't stop with slapping the name of a corporate sponsor on an athlete. Just think about all the billboards you see as you drive to work, to school or to dinner with the family.
At best, these giant corporate placards are problematic: They garishly loom over us, clutter our landscapes and intrude into our communities with no respect for local aesthetics or preferences. Now, however, billboards are getting a high-tech reboot, allowing advertisers to invade not only our places but also our privacy. Having to see billboards everywhere is bad enough; far worse, though, is that the modernized, digitalized, computerized structures can see you! And track you.
Clear Channel Outdoor Americas, having already splattered the country with tens of thousands of billboards, has revealed that it is partnering with AT&T and other data snoops to erect "smart" billboards that will know and record when you drive or walk past one. Using small cameras and your own mobile phone, they can then follow your travel patterns and consumer behavior. Aggregating that information with other available data, Clear Channel can then know the average age and gender of passersby who see an ad on a particular billboard and know whether they later make purchases.
It's "a bit creepy," says Andy Stevens. And he works for Clear Channel! He's the corporation's vice president for "research and insights." Stevens rationalizes the zippy new ever-watching Orwellian billboard as just another step into the digital future: "We're just tapping into an existing data ecosystem," he shrugs, noting that the millions of profiles collected by Clear Channel are "obviously … very valuable to an advertiser."
And even more valuable to us persons who treasure our privacy and have given no permission to be targeted and tracked by a billboard huckster. Jeff Chester, executive director of the Center for Digital Democracy, agrees with Stevens in one aspect: "It is incredibly creepy." Chester goes on to add, "It's the most recent intrusion into our privacy." And we thought government spying was out of control!
For information on corporate snooping, visit the Electronic Privacy Information Center site at www.epic.org.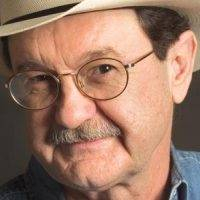 Latest posts by Jim Hightower
(see all)