In an exclusive interview with the Humor Times, Trump divulged his regular Sunday routine. For your edification, we list it here.
I'M A LUMBERJACK First thing off when I wake up is to check the morning-wood situation. Tremendous — I can assure you. Never fails. Ivanka had a nickname for it — and it sure as hell wasn't "little Donald."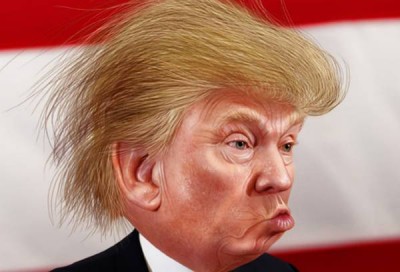 BONING UP ON HISTORY Been reading about the lives of presidents — tremendous. Knowledge is power. Warren Harding was part Negro. James Buchanan was a fag. LBJ used to take a shit in front of his staff. You can learn a lot from books.
LEGAL EAGLES Sunday's when I meet up with my Jewish lawyers. And that's a compliment — the best lawyers are Jews. Tremendous. Gotta protect Mr. Trump's brand. Just found out there's some kind of French perfume called "Trump L'oeil." We're going to be all over them — see you in court, Pepé Le Pew!
THE SLANT ON LUNCH Chinese food for lunch: always. Love it. Did you know Obama's father worked as an illegal in a Chinese restaurant back in the 1960s? Whenever I go for lunch I order "flied lice." The waiters love it — big laughs all around. Remember Hawaii Five-0? "Chin Yu" starring as "Ho Chong" or something? I mean, what the fuck was that?
AFTERNOON DELIGHT Afternoon I take care of business in the bedroom, not the boardroom — know what I mean? They say JFK used to ball three, four times a day. Fantastic. Bill Clinton too. Can you blame him? A wife who looks like Hillary? I'd rather screw Eleanor Roosevelt.
NIGHT LIFE Evening's when I bone up on international affairs — and believe you me, have I had some international affairs! Been talking to Henry Kissinger. Jewish guy. Smart as hell. Screwed Ali McGraw back in the day. Says Putin's a closet fag.
The following two tabs change content below.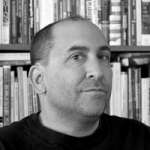 Richard Klin
Richard Klin is a writer based in New York's Hudson Valley. His new novel, "Petroleum Transfer Engineer," is being published in early 2018. He also wrote "Something to Say" (Leapfrog Press), a series of profiles of various artists discussing the intersection of art and politics, and "Abstract Expressionism for Beginners." His work has been featured in NPR's All Things Considered and has appeared in the Brooklyn Rail, the Forward, Akashic Books's "Thursdaze" series, January, and others.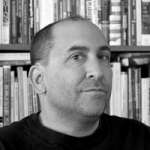 Latest posts by Richard Klin (see all)