By Tim Mollen
Journal entry:  July 21, 2006 (age 37)
My 20-year high school reunion is next year.  To get all my faux pas and anxieties out of the way, I crashed my brother Dan's 20-year reunion mixer tonight.
As I entered the subterranean party room at the Relief Pitcher tavern, I saw many familiar faces from Seton Catholic Central's class of 1986.  The girls' faces were surrounded by…well…smaller hair than they were in the days of Bananarama.  The guys' faces were surrounded by MUCH smaller hair.  (Being among those whose bald spots had given way to "hair spots," I found comfort amongst this balding brotherhood.)  Happily, the assemblage also had adapted to current fashion.  There was a surprising lack of guys in pastel Izod shirts with the collar turned up, and none of the girls broke the school dress code by wearing stirrup pants.  One guy had a Member's Only jacket on, but I think he was a busboy.
Each '86 alum was given a nametag that featured his or her senior year portrait.  This meant a lot of people spent the evening staring at each other's chests, which is pretty much how I remember high school.  In an even crueler twist, the spouses of class members also were forced to wear the nametags.  This meant that my long-suffering sister-in-law, Mary Jean, had to be identified as the wife of the kid in the class who had the snap-on hair of a Fisher-Price figurine.
To differentiate myself from that other pale, redheaded Irishman, I made my own nametag that said, simply, "Hello, my name is NOT DAN."  That's what most people called me for the night, which suited me just fine.  When your older brother is both Student Council President and Junior Prom King, you learn to define yourself in terms of him-ness.  For his part, Dan tried to turn my presence into a mock controversy.  "What's HE doing here?" he'd ask as I walked by.  But the people he said it to had heard him ask the same question at every high school party the both of us ever attended.
One of the best things about the night was seeing the ways people had changed for the better.  Guys who had been too shy to attend a party in high school were now joking and enjoying themselves with ease.  Girls who were once retiring wallflowers were now the confident, lively toasts of the party.  Overall, the class of '86 seemed like a group of happy, successful people who have come to terms with their past.
My class reunion next year may be different.  We were a strange bunch.  For our senior prom theme, we chose "With or Without You" – a cheery little ditty comparing love to heroin addiction.  We probably still haven't found what we're looking for.  (U2?)  I'm not saying there's going to be an embarrassing scene at our reunion, but I won't be surprised if some avocado dip gets thrown at somebody.  I think I'll wear green.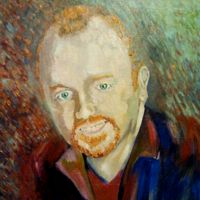 Latest posts by Tim Mollen
(see all)