Wherein our intrepid talk radio host interviews movie director Woody Allen!
ANNOUNCER
Live from under a rock in your backyard, it's The Jerry Duncan Show.
JERRY
Good morning listeners nationwide. Is it a good morning? We'll soon find out. Today on the show my guest is movie director and writer Woody Allen.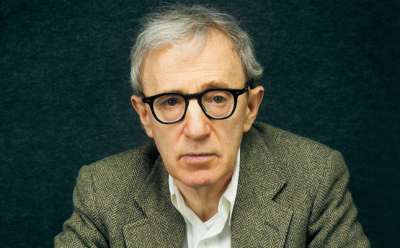 WOODY ALLEN
Hello.
JERRY
You seem to have anxiety.
ALLEN
I haven't had a bowel movement in three days. My publicist insisted I do your show.
JERRY
Good move. I'll scare the crap out of you.
ALLEN
Then ask me anything.
JERRY
How's Sunny?
ALLEN
You mean Soon-Yi.
JERRY
Whatever.
ALLEN
She's doing great. I bought her a new wok and she's cooking up a storm. We eat lots of vegetables and chopped chicken Korean style.
JERRY
Have you ever tried North Korean food?
ALLEN
No.
JERRY
Neither have North Koreans.
JERRY
You met Soon-Yi when she was a teenager and you were dating her adopted mother Mia Farrow.
ALLEN
I know what you're thinking.
JERRY
Trust me you don't. You're bat shit crazy. (singing a parody to the last lines of the tune Twelve Days of Christmas) Thirty seven years of psychiatrists, two marriages ending, one marriage pending, three long term relationships and a partridge in a pear tree.
ALLEN
I can't even invent characters like you, Duncan. They remind me of my nasty mother Cherry. For her own amusement, I was blindfolded and shoved in a locked closet. Then an hour later she pounded on the door and yelled "Fire. Everyone out of the house."
JERRY
What did your old man do while this was happening?
ALLEN
He thought it was a real fire so he was the first one out. Got fooled every time. My dysfunctional family. When I was ten, they moved to Brooklyn. When I was twelve, I found them.
JERRY
How did you know that you wanted to be a comedian?
ALLEN
After being kicked out of college, I started writing jokes. Some television shows bought them and I eventually got a job writing scripts.
JERRY
Did you leave home?
ALLEN
I had to because women were knocking on my door to get in show biz. I was an Adonis in their eyes. Get the picture?
JERRY
Can't get the word Adonis out of my head. I'm getting chills.
ALLEN
Would you like a sedative?
JERRY
No. I'll wait until this interview is over before jumping off a bridge. Tell me about Diane Keaton.
ALLEN
Diane was bulimic. A barfer. Very nervous and neurotic like me. After we'd make love, she'd throw up. I asked my shrink was it me? Was it her? Was she thinking about Groucho Marx? I'm still going crazy.
JERRY
Hey Woody. What does Diane call two fingers?
ALLEN
Tell me.
JERRY
Dessert.
ALLEN
Diane was in some of my movies. The greatest was Annie Hall. I won an Academy Award for Best Screenplay and Best Director.
JERRY
You starred in many of the films you wrote.
ALLEN
Yes. Bananas, Crime and Misdemeanors and Take The Money and Run.
JERRY
Sounds like the Harvey Weinstein story. Do you have any hobbies?
ALLEN
I play jazz clarinet and perform every Monday evening at the Carlyle Hotel in New York City.
JERRY
That instrument is for geeks.
ALLEN
I know. I leave it on my dashboard so I can get handicap parking.
JERRY
Hey, why don't you call yourself Wood-Yi Allen? Wood-Yi and Soon-Yi has a nice ring to it. Like matching chopsticks.
ALLEN
I'll take that under advisement.
JERRY
This is a political show. I can't let you leave without asking what you think of Trump.
ALLEN
He's a bully. The same kind of jerk that stuffed me in a locker when I was in high school. The guy that kicked sand in my face at the beach. The douche bag that called me names like stupid, four eyes, ugly and freak when I was in elementary school. (pause) What's that squeaky, horrible sound?
JERRY
I'm playing the violin during your sad story.
ALLEN
I'm also a magician. Going to perform a magic trick on your show.
JERRY
What's that stick you just pulled out of your back pocket?
ALLEN
It's a magic wand. Let me show you how it works. I'm going to tap three times on your empty head. Close your eyes and count to three.
JERRY
One, two, three.
ALLEN
Open your eyes.
JERRY
You're so tall. And I'm so small. How come I have a bunch of arms?
ALLEN
I turned you into a cockroach. People call you a cockroach, but I finally made it happen.
JERRY
You can't do that you scrawny twerp. What's the next step?
ALLEN
Getting squished under my foot.
JERRY
No Wood-Yi. I need to insult more people.
ALLEN
I'll give you a running start.
JERRY
You're sick. Call your psychiatrist. Help!
ALLEN
Gotta do it. If there is a nuclear war all that will be left is Ted Cruz. Bye bye.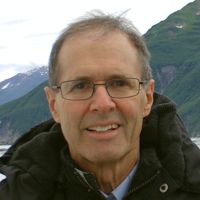 Latest posts by Dean Kaner
(see all)