Wherein our intrepid talk radio host interviews Texas Senator Ted Cruz
ANNOUNCER
Live from under a rock in your backyard, it's The Jerry Duncan Show.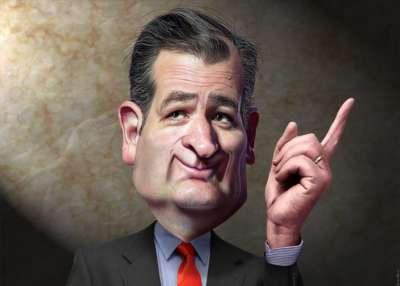 JERRY
Good morning listeners nationwide. Is it a good morning? We'll soon find out. My guest today is U.S. Senator Ted Cruz from the great state of Texas.
TED CRUZ
Thank you for that lovely introduction.
JERRY
Trust me. It's the nicest thing you'll hear during this interview, Count Dracula.
CRUZ
Was the name calling necessary?
JERRY
Yes indeed. Do you know why Dracula flunked art class?
CRUZ
No.
JERRY
Because he could only draw blood.
CRUZ
Can't believe my two little girls begged me to do your show.
JERRY
That's because they don't like you.
CRUZ
Who told you that?
JERRY
Your wife Heidi. FYI–she doesn't like you either.
CRUZ
But the citizens of Texas do. I've been their Senator since 2013. I fight for the things Texans care about–guns and climate change denial. In fact, I introduced a bill in the Senate to increase coal, natural gas and crude oil exports. Drill, baby, drill.
JERRY
No wonder Senator McCain called you a "wacko bird."
CRUZ
I've been called worse.
JERRY
True. Former House Speaker John Boehner called you Lucifer in the flesh. He said "I never worked with a more miserable son of a bitch."
CRUZ
Was Boner drunk or sober when he made that comment?
JERRY
Senator Lindsey Graham said "If they killed you on the floor of the Senate, and the trial was in the Senate, nobody would be convicted."
CRUZ
What do you expect? Lindsey always brags that he's smarter than a 5th grader.
JERRY
There's more. Senator Al Franken said "You have to understand that I like Ted Cruz. Probably more than my colleagues like Ted Cruz. And I hate him."
CRUZ
Franken was a naughty boy and resigned. Bad example, Duncan.
JERRY
You graduated from Harvard Law School and served as Texas Solicitor General from 2003 to 2008.
CRUZ
Yes. I argued cases on behalf of the state. For shits and giggles, I sent a guy to prison for stealing a calculator at Walmart.
JERRY
Why?
CRUZ
Why not? The Lord says "Thou shall not steal."
JERRY
Well, the Trumpster stole an election.
CRUZ
And I once said Donald was "utterly amoral." (pause) Then I begged forgiveness and kissed his pinky ring when he got the party nomination.
JERRY
Hey Cruz. Why did Dracula take cold medicine?
CRUZ
I'm not falling for such nonsense.
JERRY
To stop his coffin.
JERRY
You ran against Trump in the 2016 presidential race.
CRUZ
Don't remind me.
JERRY
He compared a picture of your wife's angry face next to his smiling trophy wife Melania. The caption read "a picture is worth a thousand words."
CRUZ
And I told Donald to "Leave my wife Heidi the hell alone."I don't need to dignify that comment. My wife worked on Wall Street and wore Anne Klein suits. His model wife wore two piece swim suits to work.
JERRY
I like the latter.
JERRY
I see you have a tough Senate race ahead in Texas this fall.
CRUZ
Not really. I'm more interested in shutting down the government in August. Just bought an entire set of Dr. Seuss books to read to the Senators during my filibuster.
JERRY
Tedster, I've been handed a bulletin. Raul Castro called our newsroom. He wants you to house sit in Havana while he's on Dancing With The Stars.
CRUZ
You tell him that I'm too busy celebrating his brother Fidel's death.
JERRY
See you tomorrow everyone.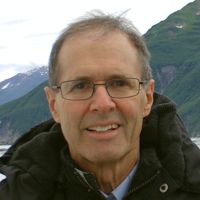 Latest posts by Dean Kaner
(see all)