Our intrepid radio talk show host interviews Senator Al Franken!
ANNOUNCER
Live from under a rock in your backyard, it's The Jerry Duncan Show.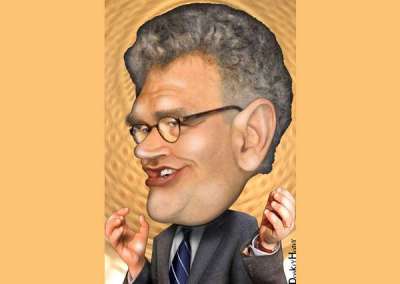 JERRY
Good morning listeners nationwide. Is it a good morning? We'll soon find out. Today on the show my guest is Minnesota Senator Al Franken.
AL FRANKEN
You got it wrong. I'm Stuart Little.
JERRY
Oh yeah, like in the movie Stuart Saves His Family. Everybody was hoping you'd die in the first two seconds.
FRANKEN
That hurts my feelings.
JERRY
It's a compliment compared to the reviews.
FRANKEN
But I was a successful writer and performer for 15 years on Saturday Night Live.
JERRY
And I skipped two years in nursery school. Knuckles.
FRANKEN
Ouch!
JERRY
Oops. I forgot that I was wearing brass knuckles. So you've written a few books about the political right. You attacked Bill O'Reilly, Ted Cruz and others.
FRANKEN
I like Ted Cruz more than my other colleagues like Cruz. And I hate him.
JERRY
(laughing) Remember what Lindsey Graham said, "If you killed Ted Cruz on the floor of the Senate, nobody would convict you."
Franken and Jerry laughing hysterically.
FRANKEN
Cruz sounds like a mosquito who just got hit with bug spray.
JERRY
He's the love child of Joe McCarthy and Dracula.
FRANKEN
(serious) Watch it buddy. You just stole my material.
JERRY
You were against the nomination of Jeff Sessions for Attorney General. But in spite of it, he was approved by the Senate.
FRANKEN
Of course I'm disappointed. Sessions is against affirmative action, made it difficult for minorities to vote and proved he was a descendent of Fred Flintstone. Now I can't watch another cartoon.
JERRY
Are you running for office after your term is up?
FRANKEN
Of course I am. Minnesota needs me.
JERRY
Right. Like another blizzard.
FRANKEN
I've reformed Wall Street, introduced a Farm Bill to meet the needs of farmers and ranchers, cut health cares costs and forced Senators to listen to my jokes.
JERRY
What do you do for fun?
FRANKEN
I kvetch.
JERRY
Kvetch? You must have forgot a vowel.
FRANKEN
It's a Yiddish word that means complain.
JERRY
Then I must be a kvetcher.
FRANKEN
No. You're a putz.
JERRY
That sounds better. Thank you.
FRANKEN
I have to go, Duncan. My wife wants me to pick up some ribs for dinner. And as you can see from my physique, I don't miss a meal.
JERRY
See you tomorrow everyone.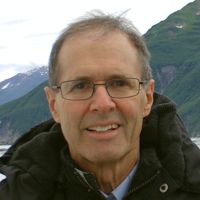 Latest posts by Dean Kaner
(see all)