They say there is no Mar-a-Lago visitor log – but we expose it in this exclusive!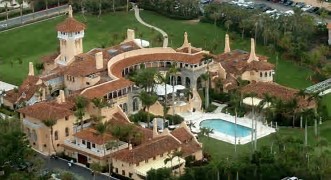 Who is President Trump hiding? Well, wonder no more!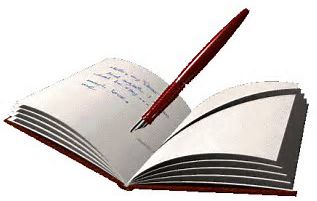 After saying the Mar-a-Lago Visitor Log didn't exist; we've got to give Donald Trump a lot of credit for releasing them — showing us there's still hope for his Tax Returns!
Oh, we're not talkin' about the heads of Japan & China who ate at Trump's, but later had Pad Thai delivered — we mean the unaccounted one's who slipped in thru the pantry, down the Dumbwaiter & fell in the Infinity Pool in Trump's pajamas — without giving their name, country of birth & Mother's maiden name!
But, we're in luck — Ethics watchdog groups promised the public a list of all visitors to Mar-a-Lago & after a lot of quick black-line redacting — here's what the Trump team came up with in the name of transparency:
1 Boris WASHINGTON
2 Igor ADAMS
3 Sergei JEFFERSON
4 Vladislav MADISON
5 Mikhail MONROE
6 Oleg QUINCY ADAMS
7 Dmitry JACKSON
8 Nikita VAN BUREN
9 Yakov HARRISON
10 Stanislav TYLER
…and for my amusement, I skipped to…
11 Yury O'BAMA
And, to round out the 22 – because of the dancing…their wives & significant lovers!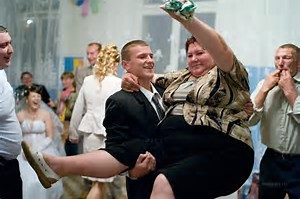 The following two tabs change content below.

Marilyn Sands
Marilyn Sands is a former 80's Stand-Up Comic & Comic Booker. Sold Jokes to Joan Rivers & lesser lights. A Contributor to "Humor Times Magazine" while pitching her 2 Madcap Screenplays & a Stage Play. Her newly published book "CAN YOU PEE OUTDOORS" On-Line Dating Straight Lines can be purchased now in Paperback & ebook on amazon.com/dp/1733487409 And, proud to announce her latest published Memoir..."OWNING THE STAGE, RENTING THE BALLS"! My Life as a Funny Girl is available right now on amazon.com/dp/1733487417 See... you don't have to be embarrassed to ask for the Title at a Book Store - just CLICK!

Latest posts by Marilyn Sands (see all)