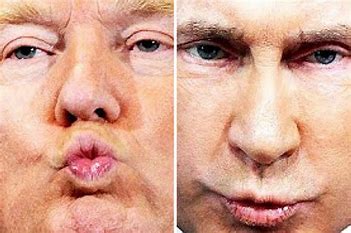 And, 9 other Goodbyes Trump wishes he could say to Putin:
9. "IT'S NOT ME, IT'S YOU!"
8. "TRUST ME, I WOULDN'T FIT WELL IN A GULAG!"
7. "I WANT YOU TO SEE OTHER PUPPETS!"
6. "MICHAEL COHEN WANTS TO TAPE OUR CONSUMMATION!"
5. "IT WOULDN'T WORK, I KEEP KOSHER!"
4. "I SNORE IN URDU!"
3. "NOPE, MY HELSINKI FOOD TASTER DIDN'T MAKE IT BACK FROM 'Snacks on the Verandah'!"
2. "WHAT CAN I SAY – KIM JONG UN WANTS A SHOT!"
And, the #1 'Goodbye' Trump wishes he could say to Putin…
"YOU WOULDN'T WANT ME – I SHED!"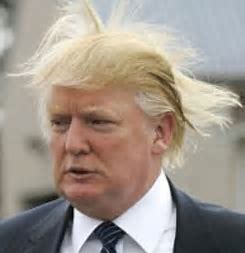 The following two tabs change content below.

Marilyn Sands
Marilyn Sands is a former 80's Stand-Up Comic who started out in the DC/MD/VA area, moved to the Bay Area in Northern California and now resides in L.A. She has sold jokes to Joan Rivers, lesser lights and gag magazines, and is a screenwriter, playwright and author of non-fiction.

Latest posts by Marilyn Sands (see all)