Claims his idea would have made matching kids and parents 'so easy,' and been the 'final solution.'
The President has been ranting that he has yet another major reason for firing Jeff Sessions. Trump blames Sessions for the fiasco that resulted in not being able to link parents and children who had been separated at the border.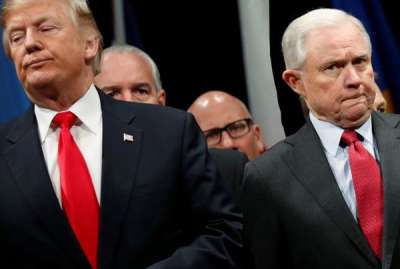 "I had a perfectly good plan that would have matched parents and their kids on the spot, but Sessions vetoed it," tweeted President Trump. "It's 100% his fault that we haven't been able to meet the court's deadlines."
During a Fox News interview the next day, Sean Hannity commiserated with the President. "It must be so frustrating to have lesser minds hold you back that way. Can you share your great idea with the American people?"
To Hannity's surprise, the President stood up, took off his jacket and rolled up his shirt sleeve. "Look how simple it would have been," remarked Trump. "All they had to do was tattoo the same number here on the forearm of both the parent and their kids. Look, we would be doing them a service, a way to make sure they never lose track of their kids."
For a few seconds, Hannity appeared frozen. "Well, Sean, what do you think?" Trump insisted.
Snapping to attention, Hannity quipped back, "Another example of being politically correct getting in the way!"
"I even had a backup plan that was ignored." Trump interjected. The President waited for Hannity to ask him to describe the plan, but since Hannity just smiled and nodded, Trump continued. "I told him it would be even easier simply to chip them, you know, the way the vet does to keep track of lost animals. It's not even supposed to hurt, it's so tiny."
"That's brilliant," exclaimed Hannity. "It would make ICE's job much easier, since they'd be marked as an illegal alien for life!"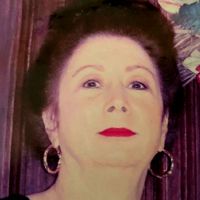 Latest posts by Diane de Anda
(see all)