Hi! We love your house and want to be its next owners!
We're the couple that came in five minutes before your open house ended, trailing three adorable children, Biyu age 8, Moshe age 5 and Little Bobby age 3 (sorry about the poop in the bathroom cabinet – we're in the midst of toilet training and, well, you know kids!)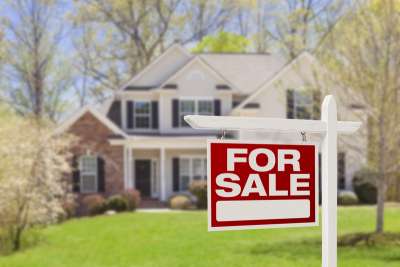 Today no one bids on a house they really want without explaining why they'd make the best new owners. This is That Letter, from us, the Chan-Schwartzniks.
First, the home itself is adorably homey! I particularly love the bright red (floral) wallpaper in the kitchen (though my medically-documented tendency towards migraines will make that one of the first changes we'll need to make).
We also love the dormered master bedroom on the third floor (falu floral pattern) … though my husband Stan's recent arthroscopic surgeries may require us to add an elevator or, more likely, simply un-dormer it. (Perhaps you've heard of Stan: he's the well-known political blogger whose stanschwartznikfiles.com website has won many awards including the coveted – albeit ironic – Coveted Blogger Award award.) (Wouldn't it be fun to sell your house to a celewebrity!?)
However, we were concerned with the unusual second toilet in the master bathroom (sang-de-boeuf floral pattern), which squirted water right into Stan's face when he tried to pee in it! (Sorry, but since his BPH treatments, when he has to go, he has to go.) We did see how it could be useful for cleaning the bottoms of shoes and filling water bottles and such; but we will probably remove it to save space. (I am curious though: your ad mentioned a "Bidet" in the master bath; we assumed that typo referred to a photo or poster of our former Vice President, but I never saw one. What was THAT about?)
One of the other many things we love about your house (and its sinoper floral dining room and incarnadine floral living room) is how close you are to the excellent public elementary school, which absolutely guaranties property values (although we'll probably send our gifted children to private school). Your house is also within striking distance of both Temple Shir Panti-Hosea, a reform synagogue, and the Shacha-Hoisin Chinese Immersion School (Stan and I joke that our children will be raised in the bagel, lox and lotus tradition) (isn't that ironic?).
Of course, the closed floor plan does present a challenge for our 12-couple Pan-Asian dinner parties and 30-person Passover celebrations (perhaps you read the New Yorker piece on our Matzah-Ma-po Seders?). But Stan realized we can use a D-shaped table arrangement (circling the northwest dining room wall) to fit everyone comfortably, although most guests won't be able to see each other (truth be told, our closest friends and relatives aren't much to look at, so it's a blessing).
We both love the cerise floral study nestled behind the fuschia TV room – who knew there were so many shades of red?! (Please tell us: which of you is the hematologist?) We will feel badly repainting the carmine exterior and razzmatazz roof, but our broker said it should put an end to the Halloween and Easter egg incidents mentioned in your ad.
I personally adore your backyard, from the Japanese maple in the northwest corner (which I might replace with some maidenhairs), to the pink and crimson rose beds in the southeast (which I will supplement with peonies and plum blossoms).
Incidentally, though we assume these will leave with you, my husband did admire your assortment of snow globes from around the world (an Abu Dhabi snow globe – precious!), while I was ultra-impressed by your collection of plastic poop and vomit (which tells me you didn't read your broker's memo about staging, did you?) (☺).
Anyway, I hope this letter persuades you that we truly appreciate that adorable, appreciating, center-entrance Colonial you call home and that we are the next family who deserves to grow old in it, or flip it.
Sincerely,
Lily and Stan Chan-Schwartznik

Latest posts by Howard Zaharoff
(see all)