The failing Donald Trump and his desperate posse.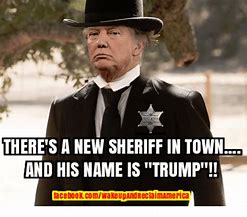 And, why not? He calls every Newspaper, Business or Person 'failing' right before he tears into them fighting for his right to be president.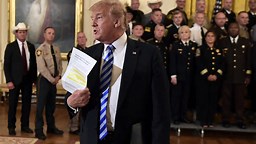 The latest being when the nation's Sheriffs were honored in the East Room of the White House, perched on risers for a group photo as the President roared with fire & fury over the New York Times op-ed.
But, this is where I find the humor in the situation. Between the nervous laughter & applause cues responding to the Lord of the Manor's rage on resistance; these lawmen may have, for a brief moment, mind you – planned a coup to take him down.
But, I just bet it was the other way around when a couple of gun-less Sheriffs heard the plaintive cry for help…
BARNEY
We can just gra…grab him when he reaches in his breast pocket for his embellished stats.
ANDY
No, no Barn – there's a hair in the butter, don'cha see – we're here to help find the anonymous gut-less op-ed scalawag.
BARNEY
How – they took our bullets!
ANDY
We don't need no stinking badges or bullets – Trump's got me all fired up!
BARNEY
When do we put the Nose Bag on around here?
ANDY
Remember, pass on the beans – we're in The People's House.
BARNEY
It's a lit… litle late for that – if we're goin' on maneuvers; my Fruit of the Looms need to be turned around!
ANDY
Don'cha see a man-a-hangin' – he asked us all polite-like & there is the ree-ward.
BARNEY
So, we don't grab him or pat him down?
ANDY
No, no – ever since Melania flicked him away – he'll think it's a hug & you'll never stop getting chocolates!
BARNEY
Is she here?
ANDY
Ha ha – are you kidding me; we have a better chance of finding 'Deep Wonk'!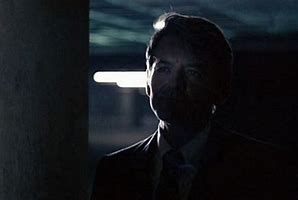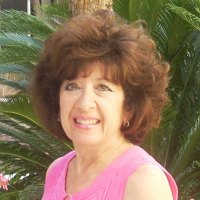 Latest posts by Marilyn Sands
(see all)