Wherein our intrepid talk radio show host interviews comedian Don Rickles (via heavenly hologram) and former President George W. Bush.
ANNOUNCER
Live from under a rock in your backyard, it's The Jerry Duncan Show.
JERRY
Good morning listeners nationwide. Is it a good morning? We'll soon find out. Through the magic of a hologram, live from heaven is my guest, comedian Don Rickles. And here in studio, former President George W. Bush.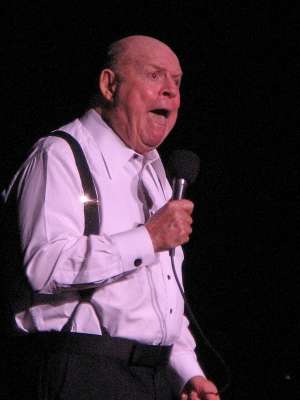 GEORGE W BUSH
Howdy. Pardon my appearance, but I've been clearing brush on the ranch.
DON RICKLES
Oh good. I'll make you feel at home. (sound of a horse) Naaaaay. Wilburrrr.
BUSH
Who invited this jackass?
JERRY
I want two comedians on the show.
BUSH
I'm not a comedian.
JERRY
Do you want me to roll tape of you looking for Saddam's nuclear weapons? It's the funniest thing ever.
JERRY
How about when you gave a speech and said the vast majority of imports come from outside the United States?
RICKLES
The wheel's spinning, but the hamster's dead.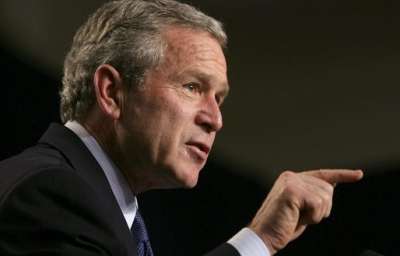 BUSH
Are you referring to me?
RICKLES
(sarcastic) No. Donald Trump.
BUSH
There you go.
JERRY
Speaking of Trump. He said some very nasty things about your brother Jeb. Called him "low energy" during the Republican presidential primary in 2016.
BUSH
Trump is a moron. My brother did many great things as governor of Florida. He um…err…Can I call a friend?
JERRY
Let me help you out. He screwed the middle class by giving tax cuts to the rich, privatized Medicaid in a pilot program and promoted school choice at the expense of public education.
BUSH
Jeb always had a bigger problem–me. That's what mom and dad said. (chuckles) Hee, hee.
RICKLES
Knock, knock.
BUSH
Who's there?
RICKLES
A broken pencil.
BUSH
A broken pencil who?
RICKLES
Never mind. It's pointless.
JERRY
Speaking of pointless. What are you doing these days in heaven, Don?
RICKLES
Since Laurel and Hardy got me fired from my supervisor job, Joan Rivers and myself have teamed up to insult people on their way to hell. Speaking of which. I heard from a confidential source that Satan sent a tweet to Trump.
JERRY
What did it say?
RICKLES
I miss you, son.
A knock one the door. An intern rushes in.
INTERN
Sorry to interrupt the show, Mr. Duncan. President Clinton stopped by unannounced.
JERRY
Send him in, Scrambled Brains.
INTERN
Thank you, sir.
Clinton enters the studio.
BILL CLINTON
Hi Jerry. I was listening to the show and wanted to say hello to my buddy W.
RICKLES
What am I? Chopped liver?
CLINTON
Hi Don. I hope they're treating you well up there.
RICKLES
The hookers are free.
CLINTON
Gives me something to look forward to.
BUSH
Hey, Bubba. Remember when we formed the Clinton-Bush Haiti Fund in 2010?
CLINTON
I sure do.
BUSH
Man, that was some challenge helping Haiti get its feet off the ground after the big earthquake. Everything went smooth except at night when nasty mosquitas would attack us. One of those critters bit me in the balls while I was sleeping. I was scratching my crotch like a dog with fleas for three days.
CLINTON
Well, I didn't have that problem. Hillary chopped off my nuts after Monica Lewinsky. The mosquitoes came up empty.
JERRY
Did you contribute to charity, Don?
RICKLES
Oh sure. Do you know what bounces and makes kids cry?
JERRY
Clueless.
RICKLES
My donation check to Children In Need.
JERRY
Out of time. What can we take away from today's show?
JERRY
Don.
RICKLES
Build a man a fire and he'll be warm for an hour. Set a man on fire, and he'll be warm for the rest of his life.
JERRY
George.
BUSH
You tried your best and failed miserably. The lesson is, never try.
JERRY
Bill.
CLINTON
An intellectual is someone who has found something more interesting than sex.
JERRY
Thank you, gentlemen. See you tomorrow everyone.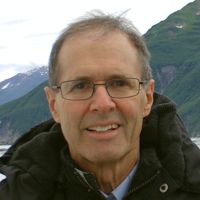 Latest posts by Dean Kaner
(see all)