Wherein our intrepid talk radio host interviews Iowa Senator Chuck Grassley.

ANNOUNCER
Live from under a rock in your backyard, it's The Jerry Duncan Show.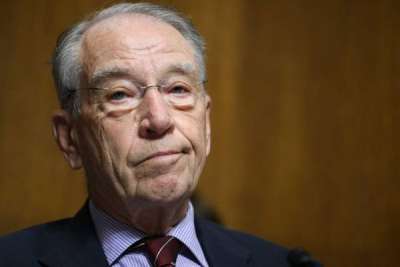 JERRY
Good morning listeners nationwide. Is it a good morning? We'll soon find out. Today on the show my guest is Iowa Senator Chuck Grassley.
JERRY
Good morning, Senator Grassley.
CHUCK GRASSLEY
Bah humbug!
JERRY
Are you auditioning for A Christmas Carol?
GRASSLEY
No. I'm a Chippendale dancer in Des Moines. Bad night. None of the women stuffed dollar bills down my pants.
JERRY
You're kidding. I hope.
GRASSLEY
Just pulling your leg, Duncan. I'm 85-years-old and get my jollies screaming at kids to stay off my lawn.
JERRY
I understand you were raised on a farm.
GRASSLEY
That's a secret and we don't tell secrets on the farm. Do you know why?
JERRY
No clue.
GRASSLEY
Because the potatoes have eyes and the corn has ears.
JERRY
Okay, wise guy. Do you know why the scarecrow won a Nobel Prize?
GRASSLEY
Don't be ridiculous.
JERRY
Because he was out standing in his field.
GRASSLEY
Enough with farm jokes. Let's talk about my humble beginnings. I worked on a assembly line so I could pay for college.
JERRY
Hold that thought. I need to play my violin while you tell your story.
GRASSLEY
Everything was fine except the day I was replaced by a robot.
JERRY
Why you? Boohoo, boohoo.
GRASSLEY
I had just loaded a 50 pound box of nails and it fell off the conveyer belt on my supervisor's foot. He lost a big toe.
JERRY
I don't see a problem. He still had nine toes left.
GRASSLEY
That's what I told him. 90% of something is better than nothing. Go figure.
JERRY
You were elected to the Senate in 1980 when Ronald Reagan became president. As a fellow Republican, in 1987 you accused him of being "asleep at the switch" and terribly lucky for 7 years in economics and foreign policy,
GRASSLEY
Looking back. Maybe I was jealous because Reagan was good looking and smiled  a lot. It's not in my DNA. I'm Scrooge, not Mister Rogers.
JERRY
You're more of a Trumpster.
GRASSLEY
And proud of it. Sure I'm bothered by Russian interference in our elections, but suck it up. It's not Trump's fault. Cohen, Flynn and dozens more are lying.
JERRY
You're delusional and in denial. You are so old that when you were a kid rainbows were black and white.
GRASSLEY
Duncan. You're proof that evolution can go in reverse.
JERRY
Roses are red, violets are blue. I've got five fingers, the middle one is for you.
GRASSLEY
Thank you. That's sweet.
JERRY
Democrats now control the House. Trump may get impeached.
GRASSLEY
We control the Senate. Impeachment is just a word on a piece of paper. If you think the Kavanaugh hearings were a circus, you ain't seen nothing yet. We're going to appoint judges to the courts to undermine our constitution. It's called nationalism.
JERRY
Einstein said "Nationalism is an infantile thing. It is the measles of mankind."
GRASSLEY
It's not racist to be proud of your country.
JERRY
No. But it makes you f***ing stupid to think you are a better man.
The phone rings.
JERRY
Hello? Yes, he is. Let me put you on speaker phone.
JERRY
It's for you, Senator.
GRASSLEY
Yes?
MUELLER
It's special counsel Robert Mueller.
GRASSLEY
What can I do for you, sir?
MUELLER
I want you to pack a clean pair of underwear and socks. You'll be going away for awhile.
GRASSLEY
What's this all about?
MUELLER
You're under investigation in the Russian probe.
GRASSLEY
I'll need some clothes.
MUELLER
We'll provide the duds. Hope you like the color orange. Be at my office 9 sharp tomorrow morning. I don't like to be kept waiting.
Sound of dial tone as call ends.
GRASSLEY
Help me, Duncan. Any advise in the slammer?
JERRY
Cover your rear.
JERRY
See you tomorrow everyone.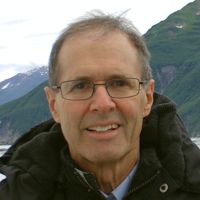 Latest posts by Dean Kaner
(see all)